About Us
Cathy Nordström Textiles is a Swedish textile house established in 2019 by Cathy Nordström, with a mission to offer quality home textiles – designed, produced and hand printed in Sweden by local, skilled print masters and craftsmen.
A profound love for pattern and textiles, together with a need for sustainable production, authenticity and craftsmanship, is what our company was built upon and what continues to drive us. We are creating a new home brand built for the conscious consumer. We believe textiles and colors speak a universal language and that your home and space is the place where you can share your own story.
At Cathy Nordström we only partner with people who share our love for the craft, for design with purpose and quality and who always strive to do better. We want to share these stories with you – to show why buying textiles produced this way is a conscious act. We don't have to compromise good design, quality and our values to produce products responsibly. It's not about perfection, but striving towards better and this is something we do every day.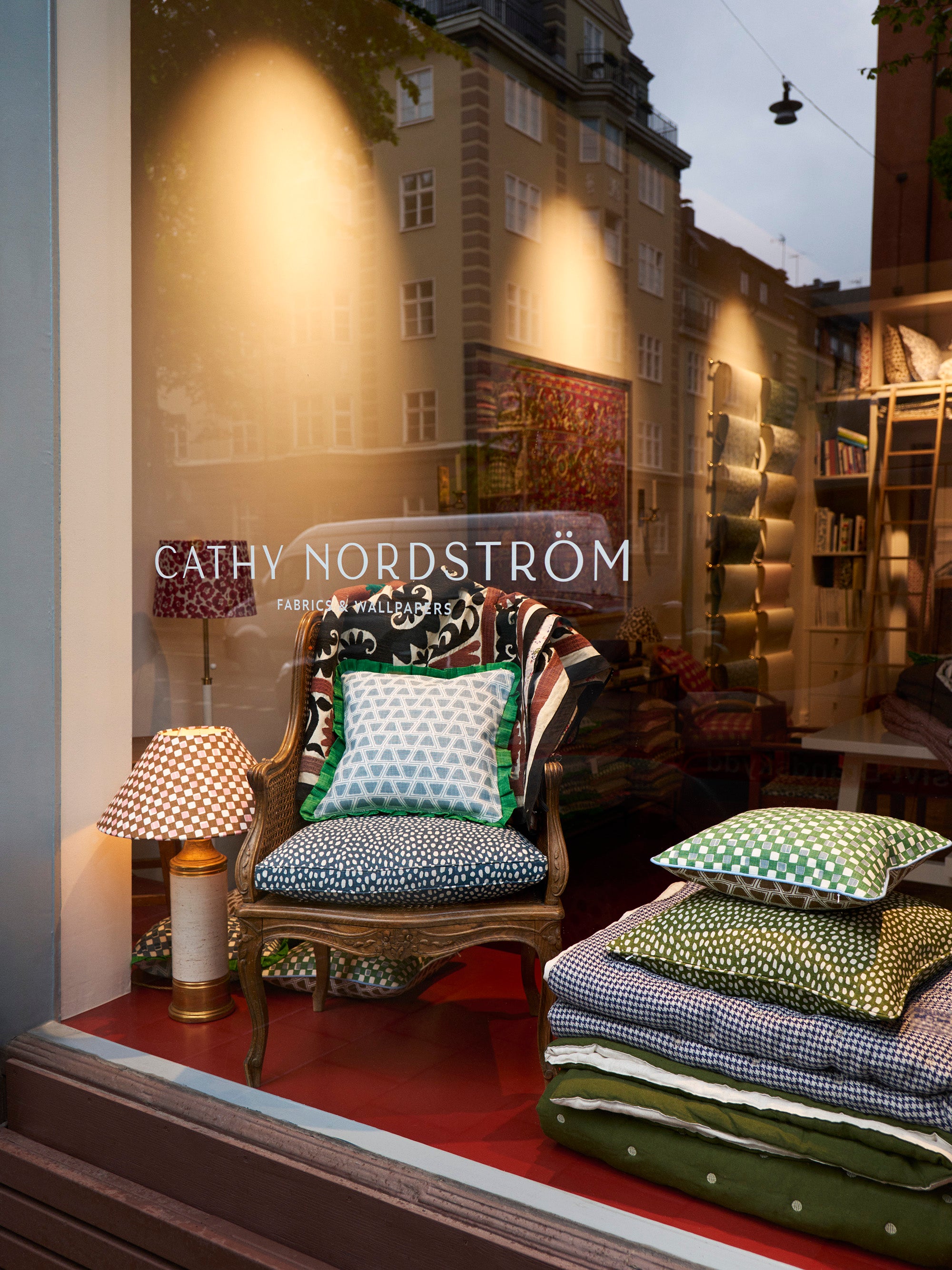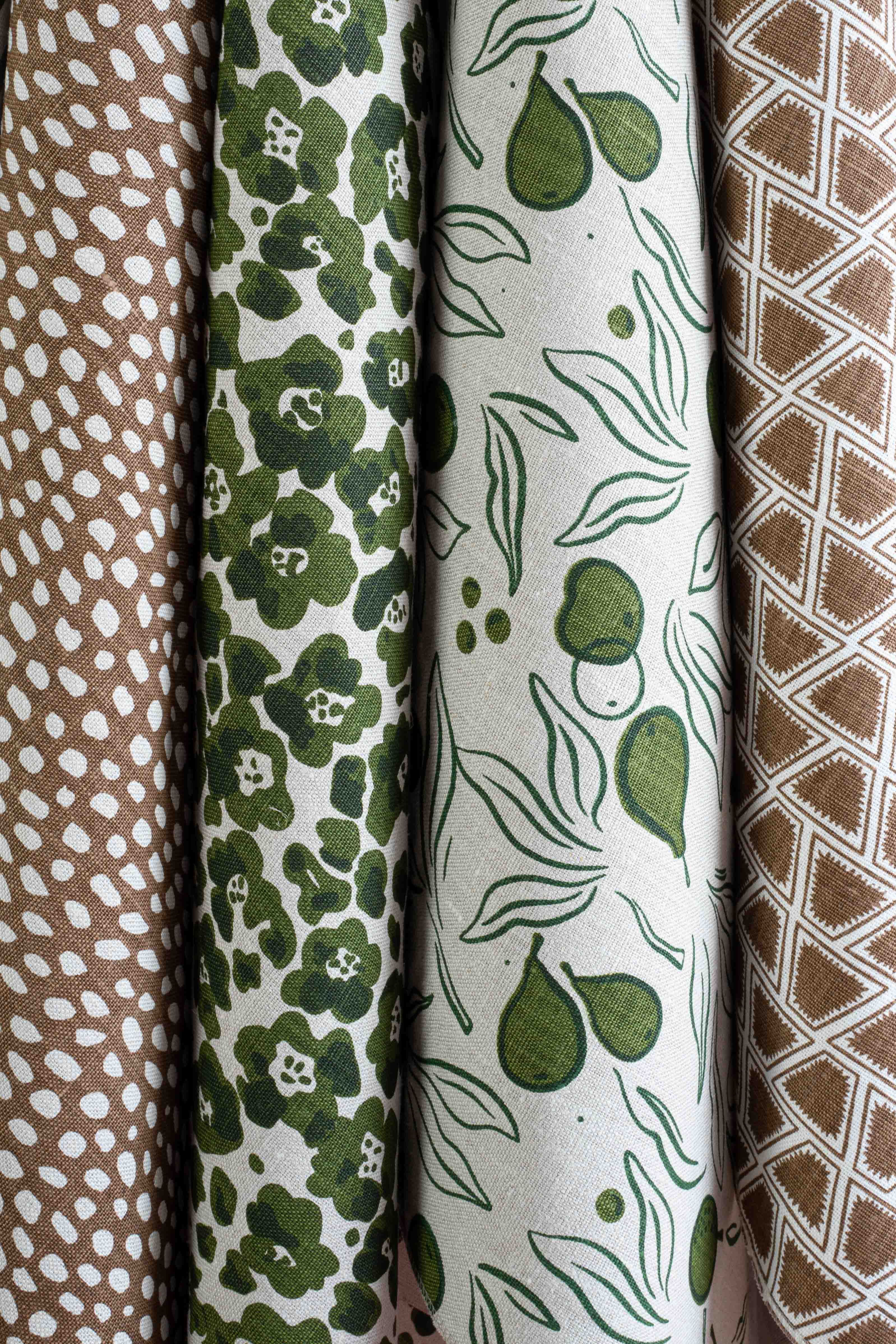 High Quality. Minimal Waste.
Often finding inspiration in the history of art and design, Cathy has developed a color palette and collection to complement the things you already love in your home. Our fabrics and wallpapers are designed so that they can be effortlessly mixed and matched, both within our own collection but also with a variety of other designs; old or new. So that your home truly becomes yours.
So what about the waste? For that we have created Good Market, a place where you buy one of a kind objects created with our textiles. Be it an antique stool, a vintage lampshade or limited edition products made from excess fabric and wallpaper, our Good Market encourages us to make use of what we already have and give old, quality pieces an even longer life. We work closely with some of Stockholm's most talented upholsters to bring these one of a kind objects to life, again.
A Word from Cathy
How do I start a new brand, encouraging you to buy my textiles in a saturated market and a world where consumption is proving to be one of our biggest climate challenges? What can I bring to the table? It's a question I have asked myself many times. But I have come to the conclusion that if we go back to the origin of textile production and thoughtful design with a purpose, whilst working with our future in mind, this can be done. By only working with mills, factories and producers that are doing it right, by sourcing the best materials and producing minimal waste, I believe we can be relevant.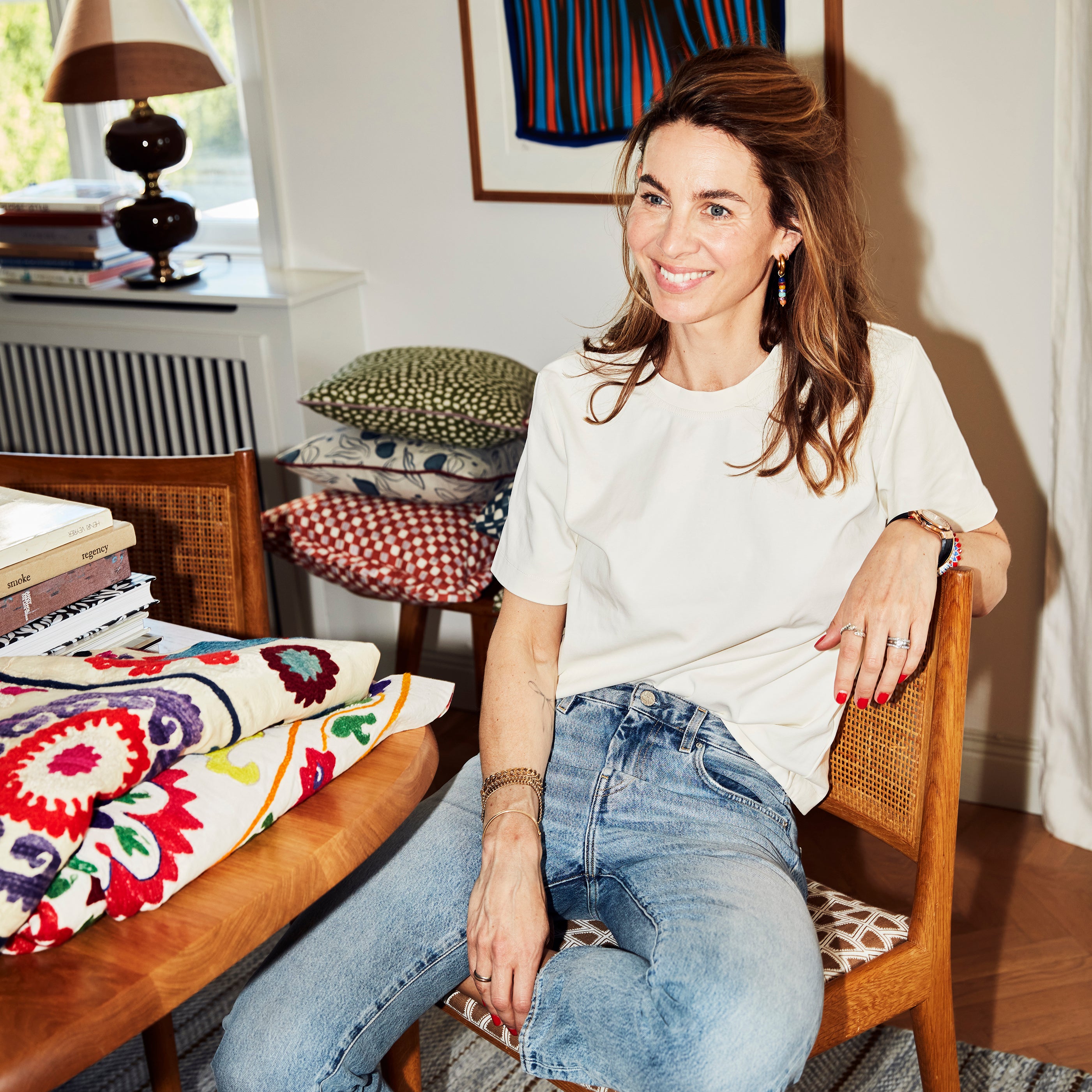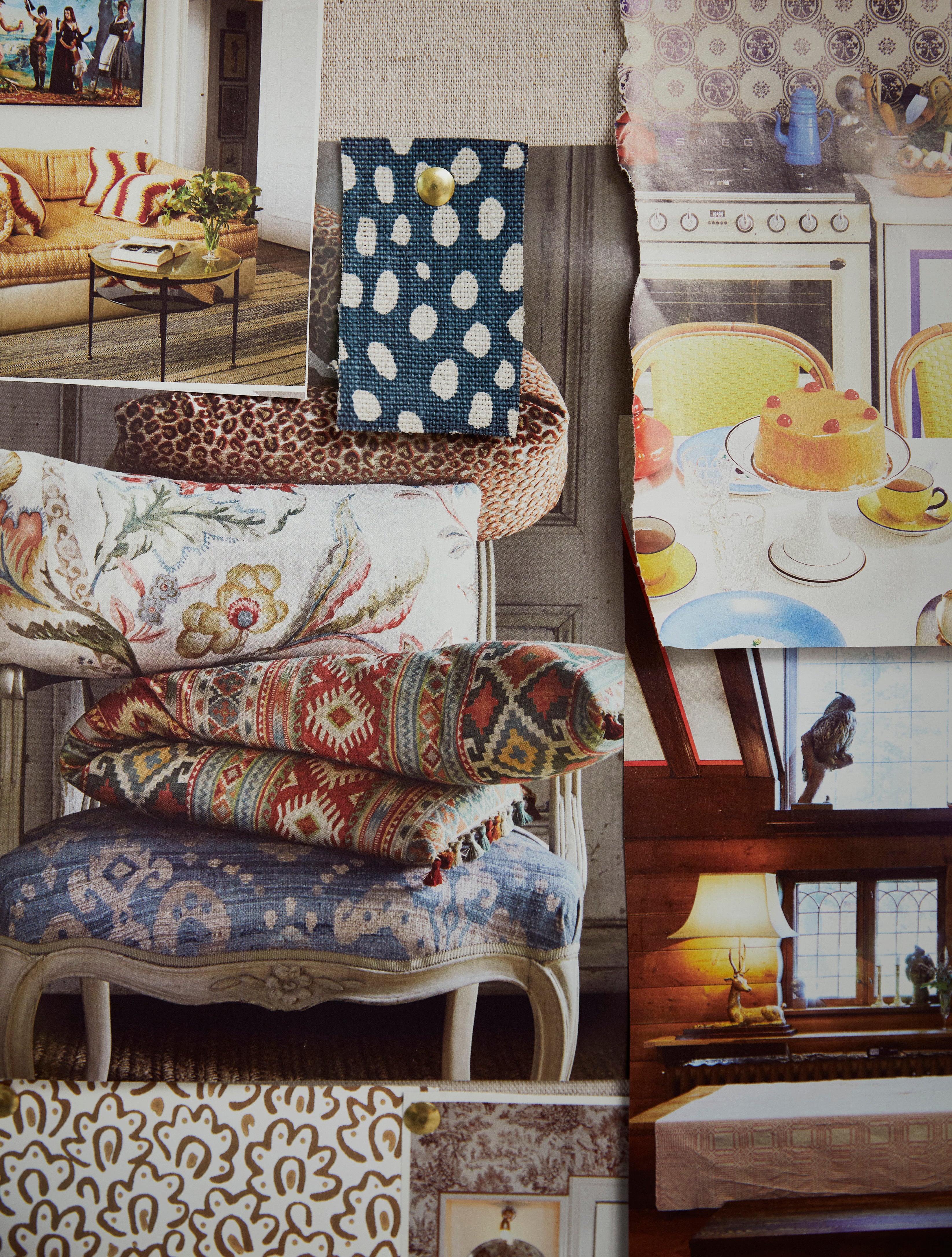 What We Love
What keeps us going? Apart from the obvious; patterns, textiles and colors, we love home. We believe surrounding yourself with beautiful objects that bring you joy and inspire you is what makes life interesting. We believe every room gets better with textiles. We want to help you brighten and elevate your home environment, to work with what you have and consciously add textiles and objects that make your heart sing. Objects with a story, that were made with purpose. We love family, friends, music, art, food, good wine, movies, flowers and the ocean. We love Sweden, we love our design and architectural heritage and we love the kind, funny and inspiring people we get to work with every day. It may sound naïve but we believe textiles and colors will make your home happier! We believe in kindness, to yourself and to others. We believe in paying it forward, giving back to community and taking responsibility. Big and small. We believe in recreation – time for rest, time for family, time for breathing, inspiration, and having fun. We believe in music, especially Fleetwood Mac. We believe in an open mind, that we all make mistakes and that sorry gets you a long way.
Thank you for reading!
xx Cathy and team