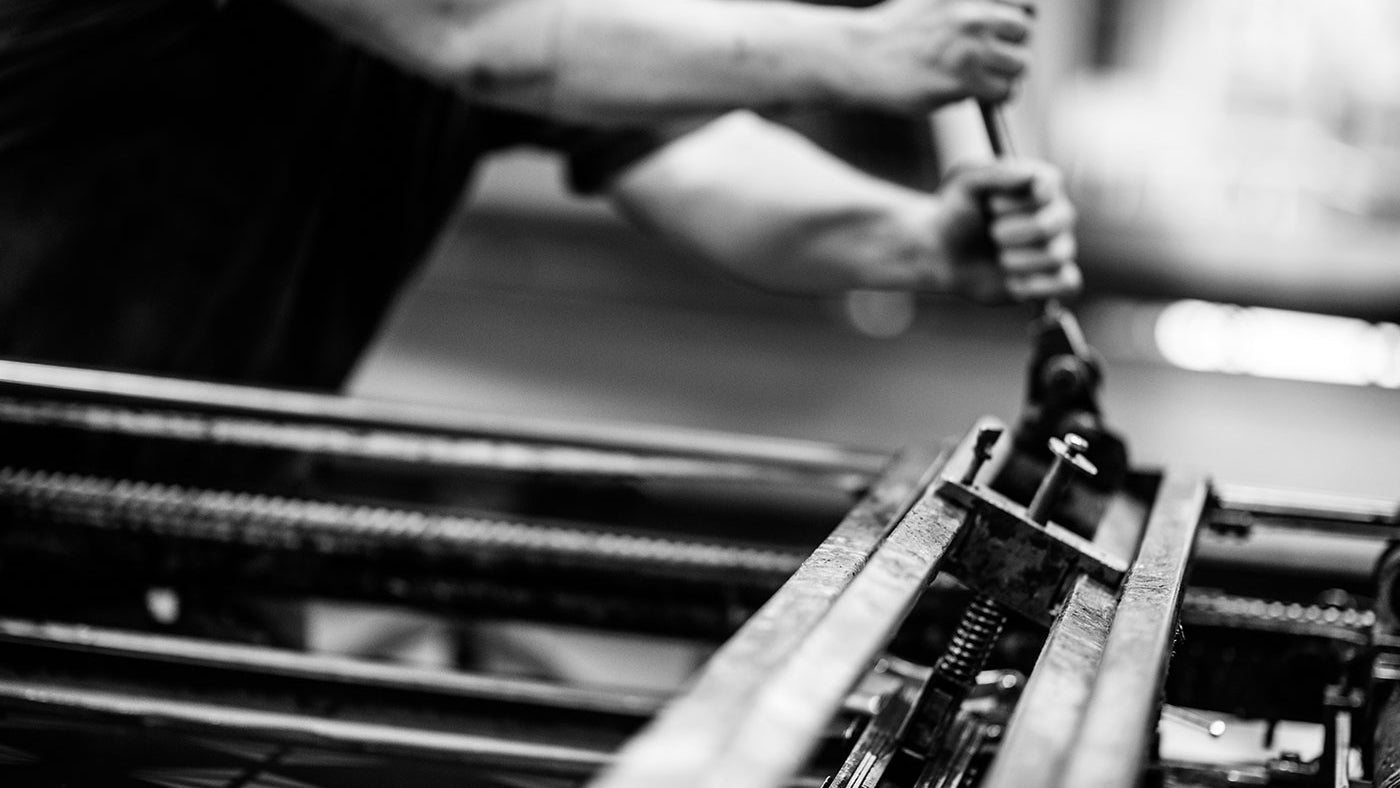 A look at how it all comes together.
How it begins
We believe that the process is just as important as the final product you choose for your home. Each step of our process and production is equally important, from Cathy's sketches and color trials in the studio, sourcing the best and environmentally friendly materials, maintaining a sustainable production chain, building good customer service and packaging to our shipping methods. We know there is no such thing as perfection, and we don't strive for it either. Perfection is boring! But we know we can always do better and stay curious. Whether it be what kind of dyes and pigments we can use, how we take care of and make use of leftover material or how we give back to our community. We hope that you can see and feel this when you purchase our textiles and that our dedication to always do better makes you feel good about adding a Cathy Nordström product to your home.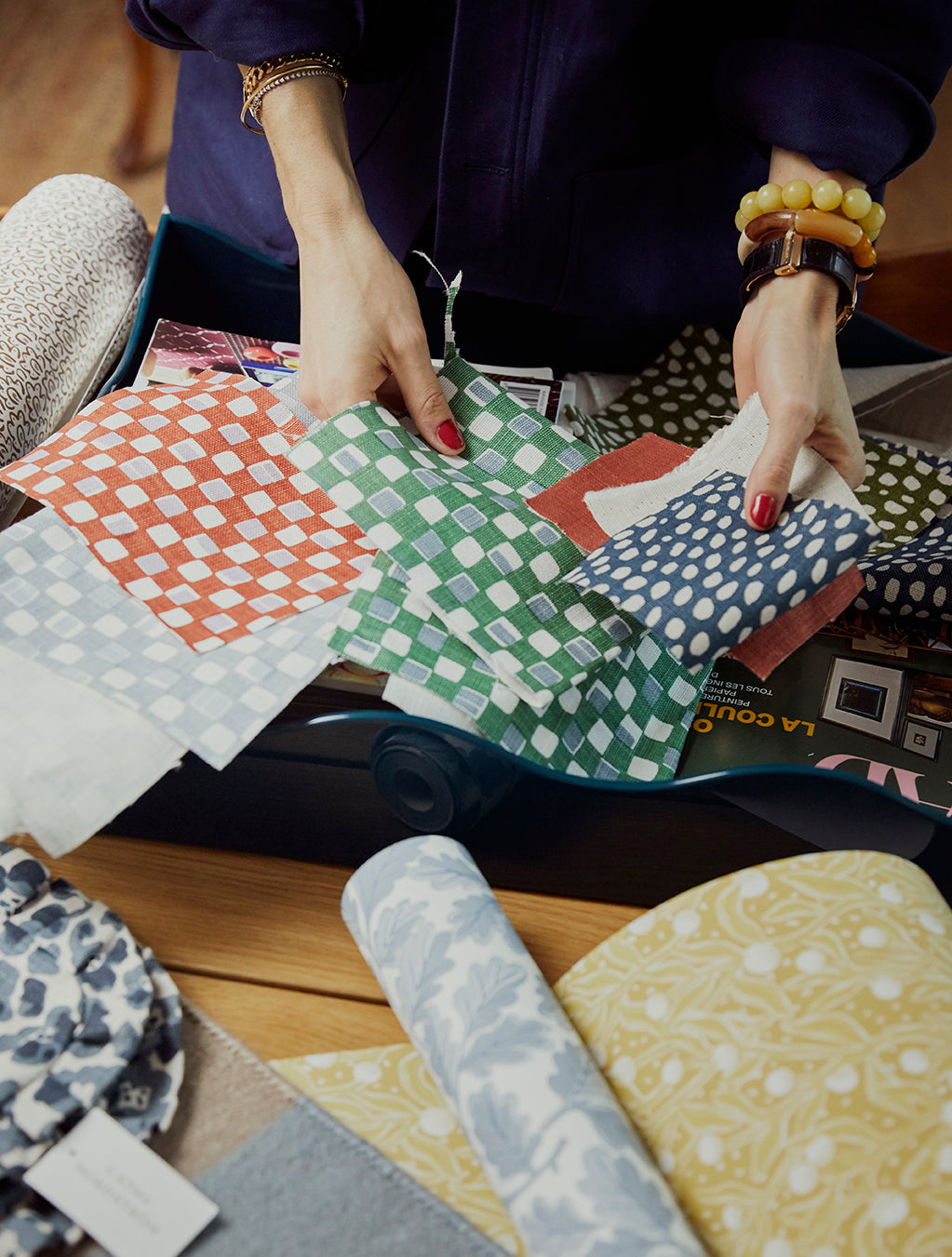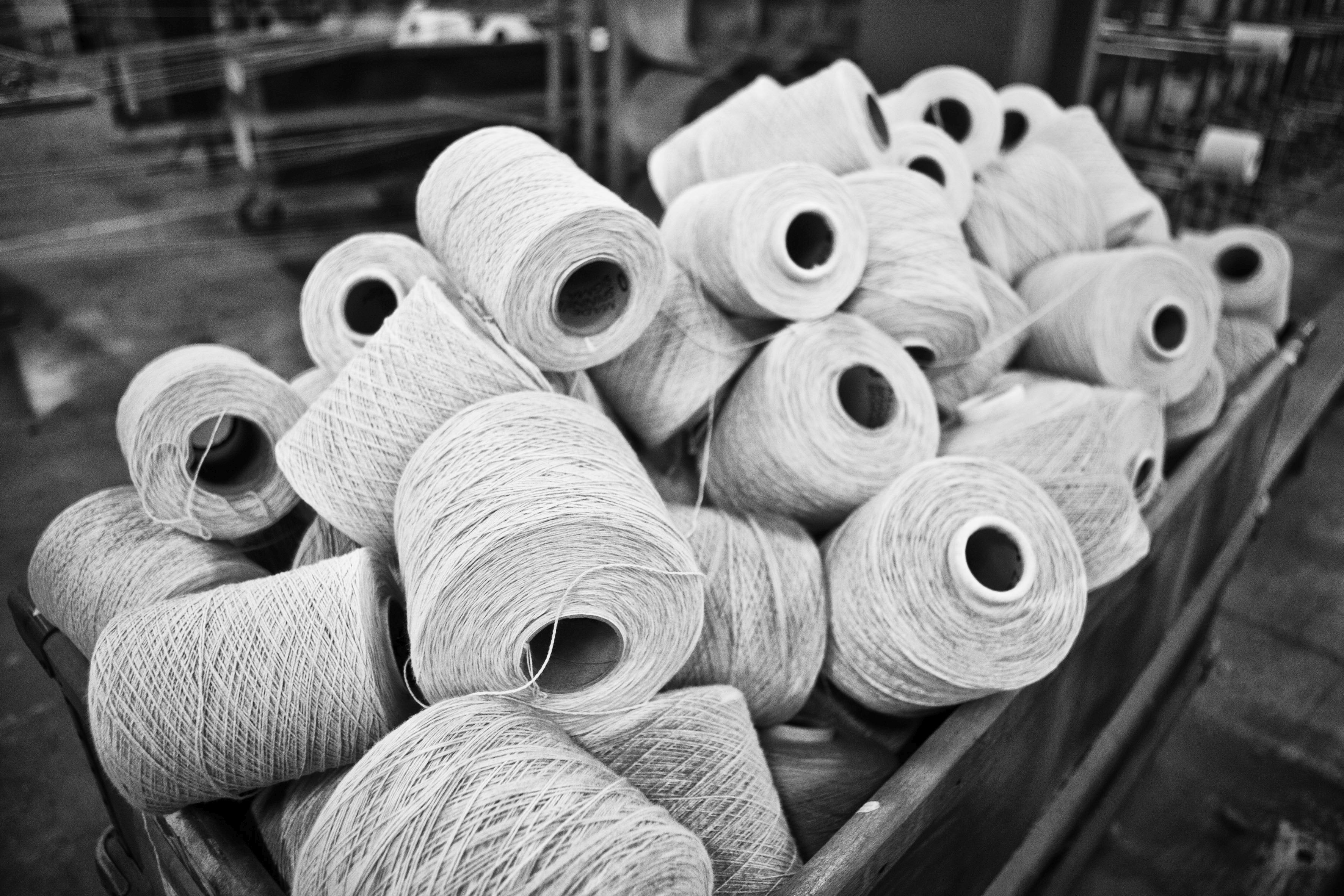 Raw material
We purchase and hand print our designs on the finest Belgian linen from Libeco. Libeco is a 5th generation family run business and we are so proud to source our raw material from them.
WHY LINEN? Linen is by far the most eco-friendly, natural material to use for fabric design. Flax is one of the most sustainable raw materials in the world. It is 100% biodegradable and recyclable, and during growth the flax plant receives no additional irrigation; rainwater is sufficient. And in comparison to other crops, far fewer pesticides and fertilizers are used. The fibers are separated from the stem during the natural process called dew retting. The environmental impact of spinning and weaving flax is close to zero. All parts of the plant are used and with Libeco's no waste policy, where waste selvedge and shearing dust are used to make insulation and paper, we feel that linen is the best material for our fabrics. Libeco also invests systematically in new techniques and production methods to reduce their carbon foot print even further and we can't imagine working with a better producer.
Fabrics
Hand printed at Frösö Handtryck, Cathy Nordström's unique and colorful range of textiles are designed to last and work side by side with old and new textiles from around the world. Printing fabric by hand is a process that requires the patience, calm and precision found in the printmasters' experienced hands. We work with screen printing, where each color in the pattern is transformed onto to a screen. Additional colors and screens are added one by one onto the linen fabric, creating a fascinating, layered effect. Printing fabric this way means that print joints can sometimes be seen on the products depending on the repeat and base color of the design. We call these the maker's mark and it is a natural characteristics for the handicraft and a lovely detail that reminds us that beauty lies in imperfection.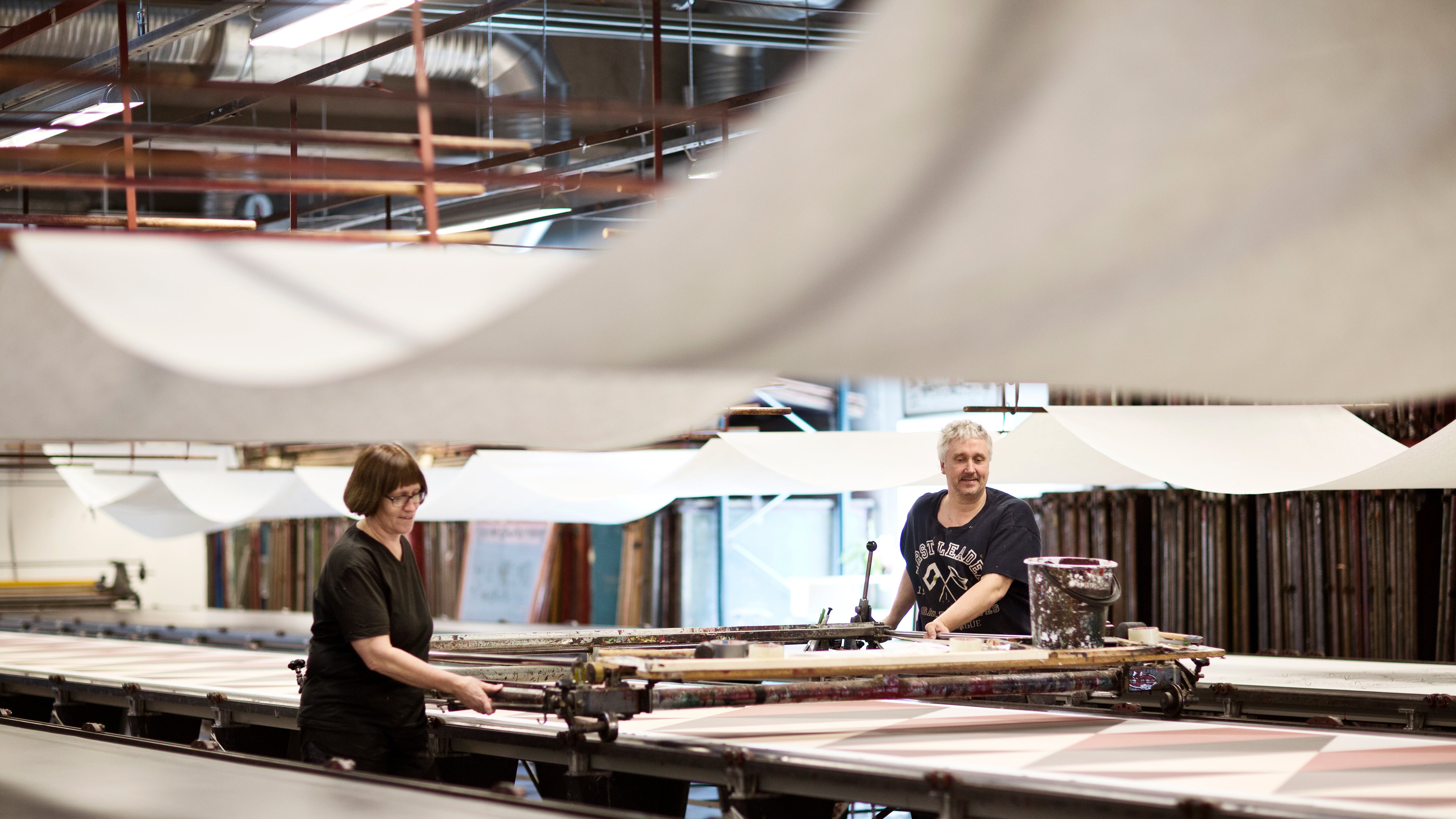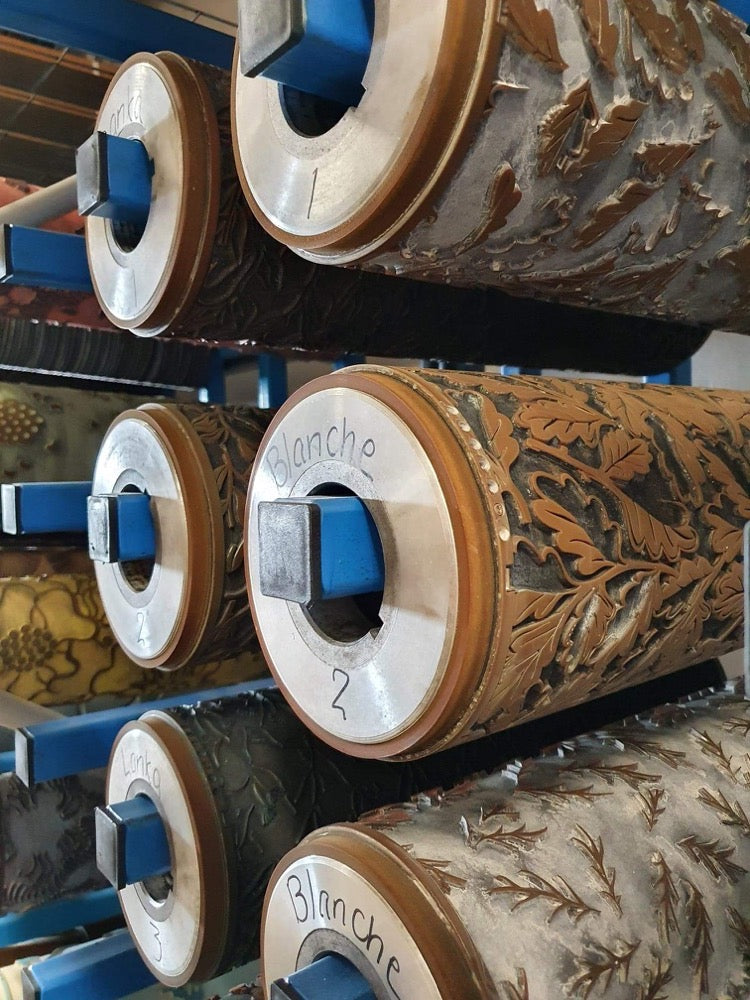 Wallpaper
Our surface printed wallpapers are printed with great precision and dedication at Ulricehamns Tapetfabrik. We love how wallpaper really can transform an entire room and bring warmth and personality to a space. The surface printing technique gives our wallpapers a unique structure with a textured feeling. Surface print is the old traditional way of printing wallpapers where the print is made by engraved rollers. We print wet-in-wet, which gives an almost hand painted sensation where the colors blend into each other and create a fascinating layer-on-layer effect. The material we print on is non-woven paper which is a mixed material consisting of synthetic fibers and mixed pulp. The combination makes the material form-resistant and easy to use. The synthetic fibers come from recycled materials such as PET bottles, and the pulp from forests with FSC certification. Non-Woven has ÖK-Tex standard 100 certification.
Our Factories
FRÖSÖ HANDTRYCK
Frösö Handtryck, located in northern Sweden, is a national treasure and something to be very proud of. All of the Cathy Nordström designs are printed by hand on their 25-meter long printing tables. The process is crafted largely the same way since Frösö Handtryck began printing in 1946 but materials, colors, efficiency and environmental considerations have followed its time. All of our fabrics are printed by Hans-Ove and Ingeborg and together they have more than 70 years of experience. Their craftsmanship is an invaluable asset to us.
ULRICEHAMNS TAPETFABRIK
Our production of wallpaper takes place in the beautiful factory Ulricehamns Tapetfabrik in southern Sweden, a Swedish wallpaper company with roots in a genuine craft tradition.  We are extremely proud to be printing our wallpapers here, together with this group of dedicated enthusiasts and skilled craftsmen with many years of experience in the craft and industry. They live and breath wallpaper and every time we visit the factory we are filled with joy and energy for days to come. Our team at Ulricehamns Tapetfabrik share our passion for Swedish design and production and strive to do better and learn more everyday.
When printing our wallpaper we only use water based inks and varnishes, free of PVC, heavy metals and substances which damage the environment. No solvents other than plain water may be used in the factory, and all the waste from the production can be recycled. Surplus colors are reused in production and the energy used in the factory is climate compensated.
XV PRODUCTION
Our frilled cushions are made locally at XV Production in Borås. XV Production is a small creative studio that works exclusively with in-house production. We love working with them as this way of producing offers a close and transparent relationship. Communication and work become easier, and we are able to jointly develop ideas and/or prototypes. Apart from making our cushions, XV Production is now working on producing new products of our excess fabric. Small, limited editions that we will be selling in our Good Market here on the website.
YALLATRAPPAN
The production of our cushions with piping takes place at Yalla Trappan. As a work integration social enterprise and women'scooperative that is run by a non-profit association in Rosengård in Malmö, they are an important part of our mission to "pay it forward". Today Yalla Trappan employs more than 35 women from different countries. Their aim is to create jobs and increased financial independence for immigrant women who often excluded from the Swedish labour market. By recognizing the great competence in their workforce and trainees, they have created a vital and stable operation defined by solidarity and a wealth of innovation. For me, Yalla Trappan is a natural and inspiring part of our production chain and we absolutely love working with them. Our hope is that by sharing the story about Yalla Trappan and the fantastic women behind it, you as our customer will feel that a Cathy Nordström product is an investment in a larger sense. A considered purchase that keeps on giving, rather than a disposable, short-lived purchase without meaning.