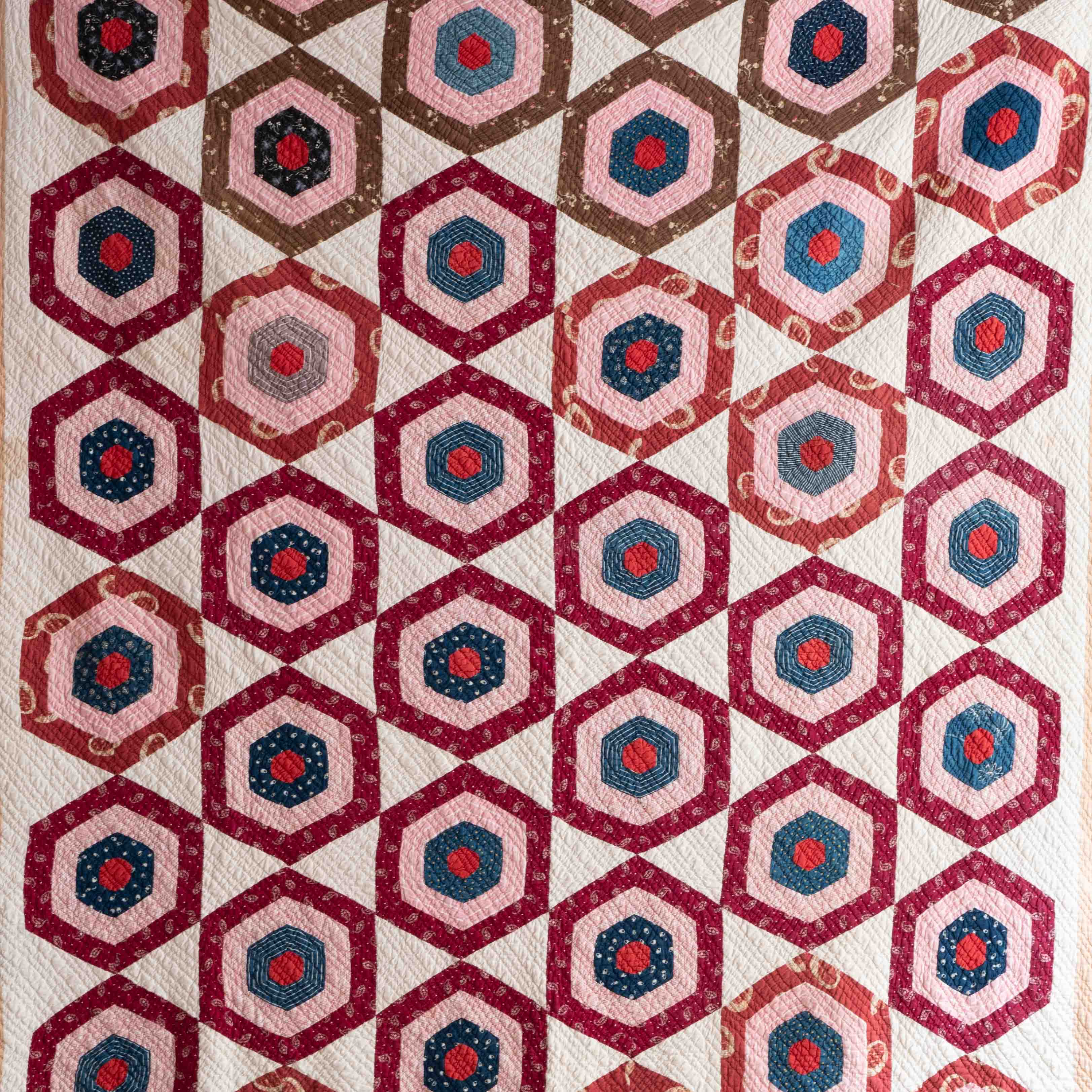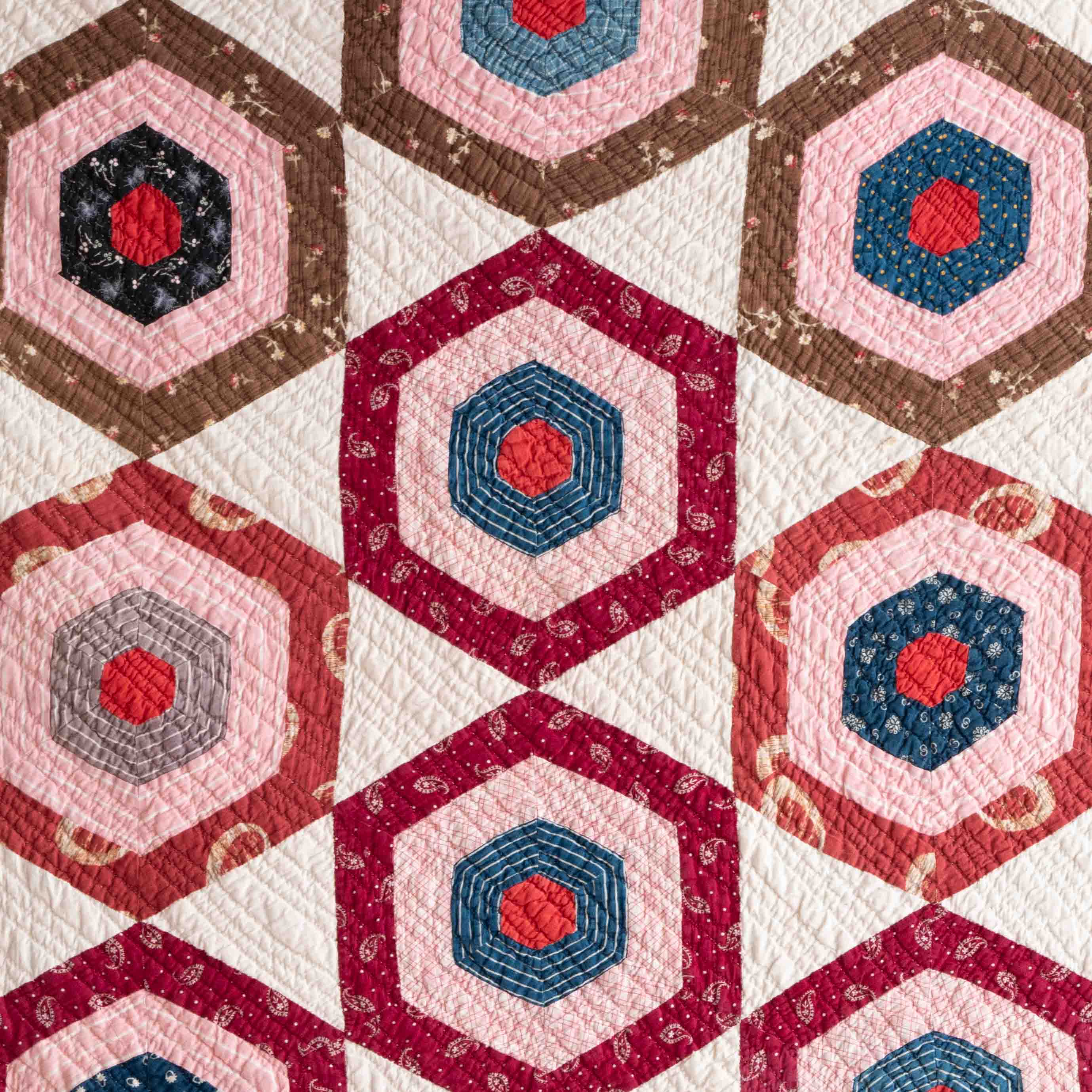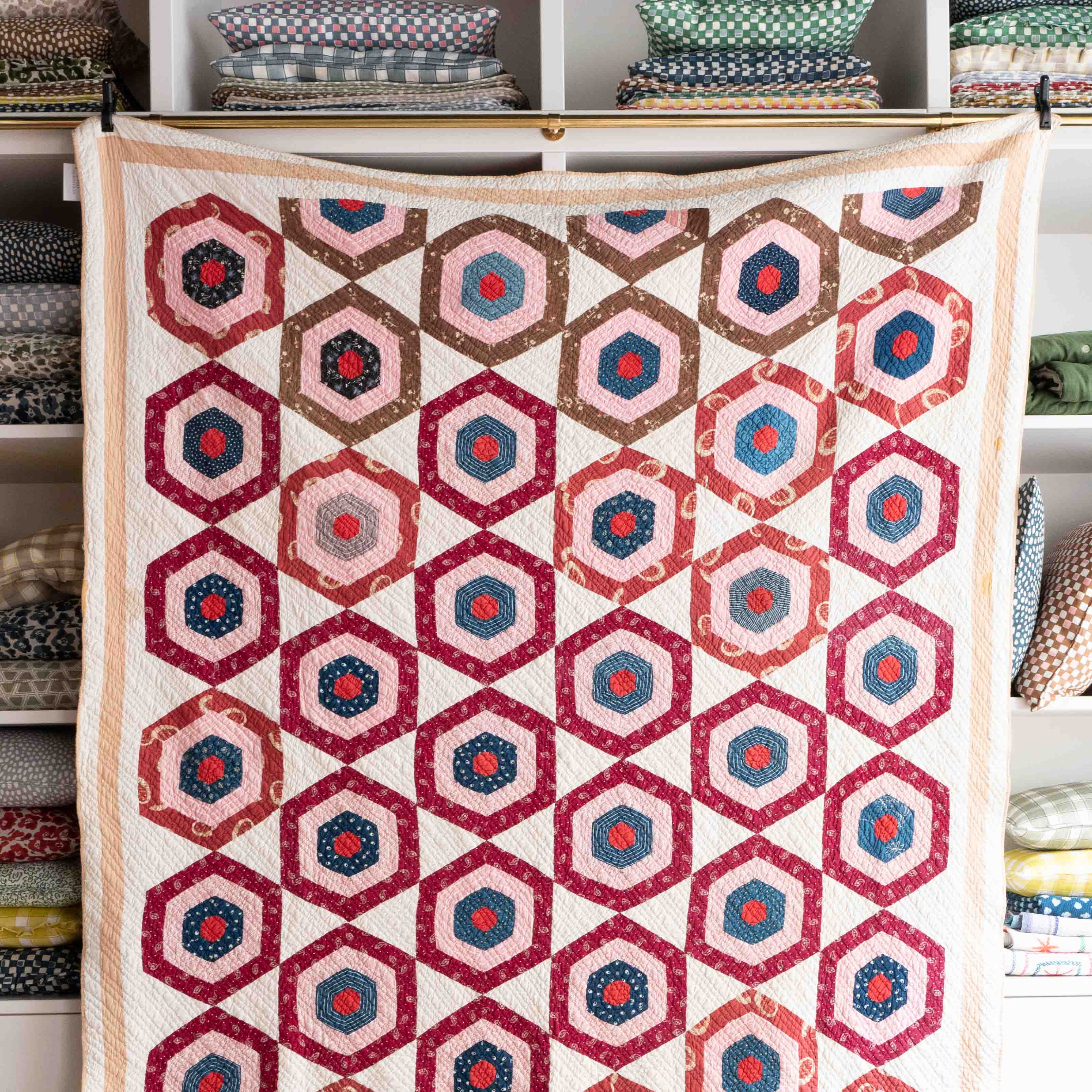 Description
Behold our one-of-a-kind American quilt! Handcrafted with precision and artistry, its rich burgundy colors will bring a touch of elegance and sophistication to any space. As versatile as it is distinctive, let this remarkable piece of vintage textile grace your home, whether draped over your bed or wrapped around you.
Origin: America
Size: 209 x 196 cm
Description: Burgundy hexagon pattern.
Material: Cotton thread and cotton cloth.
Condition: Good
Composition & Care
Cotton
Spot clean small stains with a mild detergent and gently dab the area. Avoid harsh chemicals or bleach.
For extensive cleaning, consider consulting a textile conservation specialist.
Production & Lead Time
Vintage. Made USA. Stocked and ready to ship within 3-5 business days from our showroom in Stockholm.