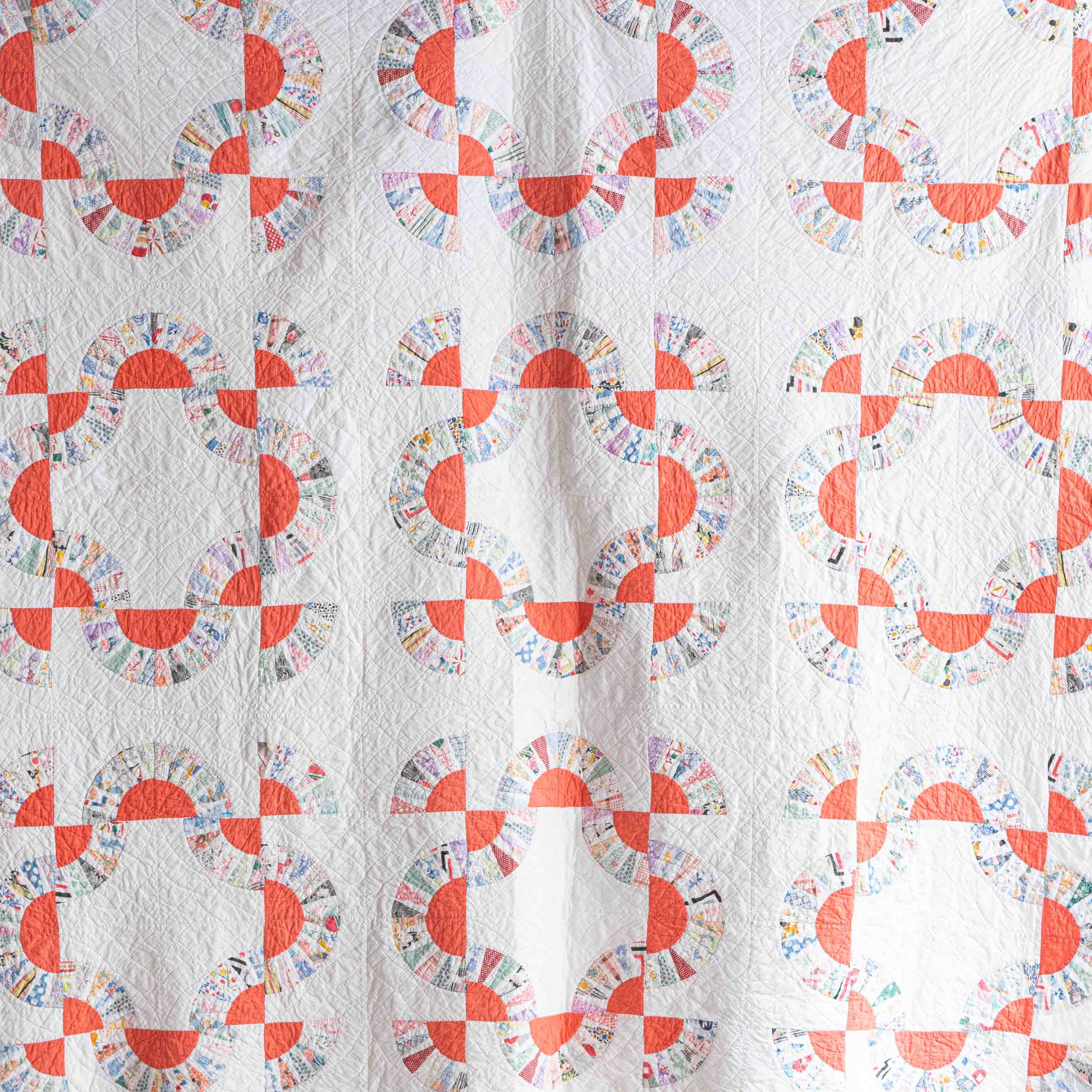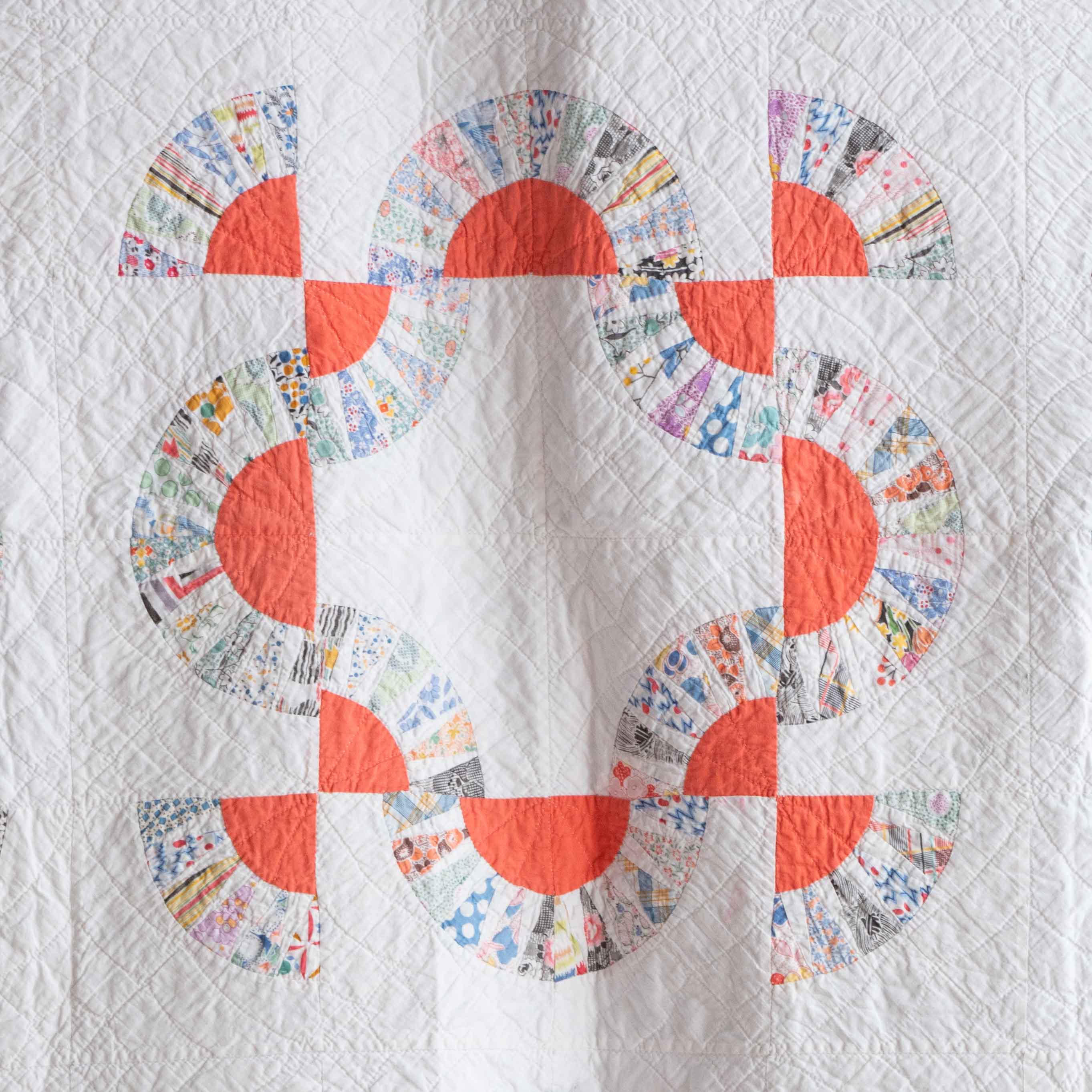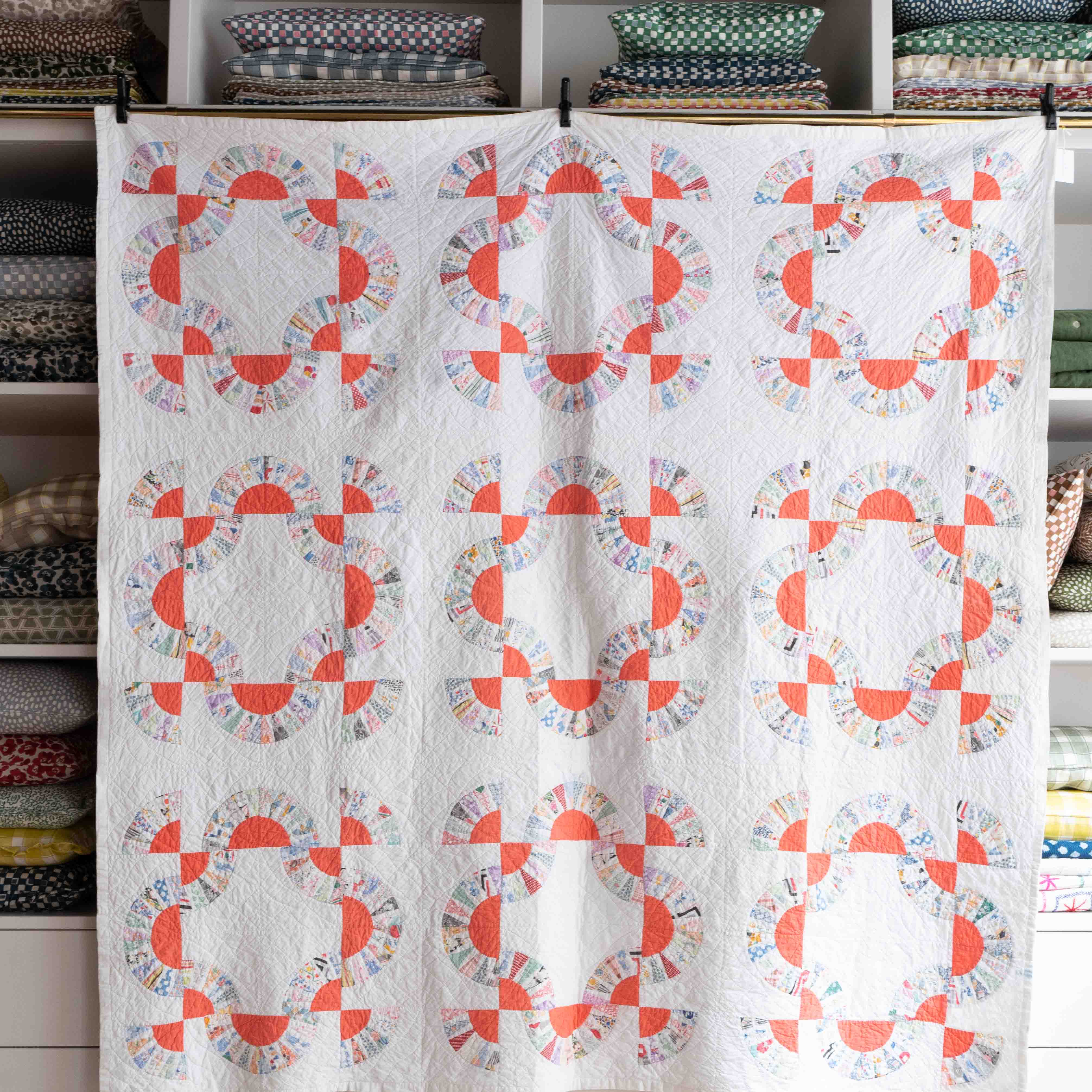 Description
A beautiful bright orange/red quilt in an intricate fan pattern. This vintage textil beams with the zest of a summer day, each stitch a testament to artisanal dedication. 


Origin: America
Size: 209 x 196 cm
Description: Orange fan patterned.
Cotton thread and cotton cloth.
Condition: Good! A few minor tears in the fabric as to be expected on these vintage quilts. 
Composition & Care
Cotton
Spot clean small stains with a mild detergent and gently dab the area. Avoid harsh chemicals or bleach.
For extensive cleaning, consider consulting a textile conservation specialist.
Production & Lead Time
Vintage. Made in USA. Stocked and ready to ship within 3-5 business days from our showroom in Stockholm.