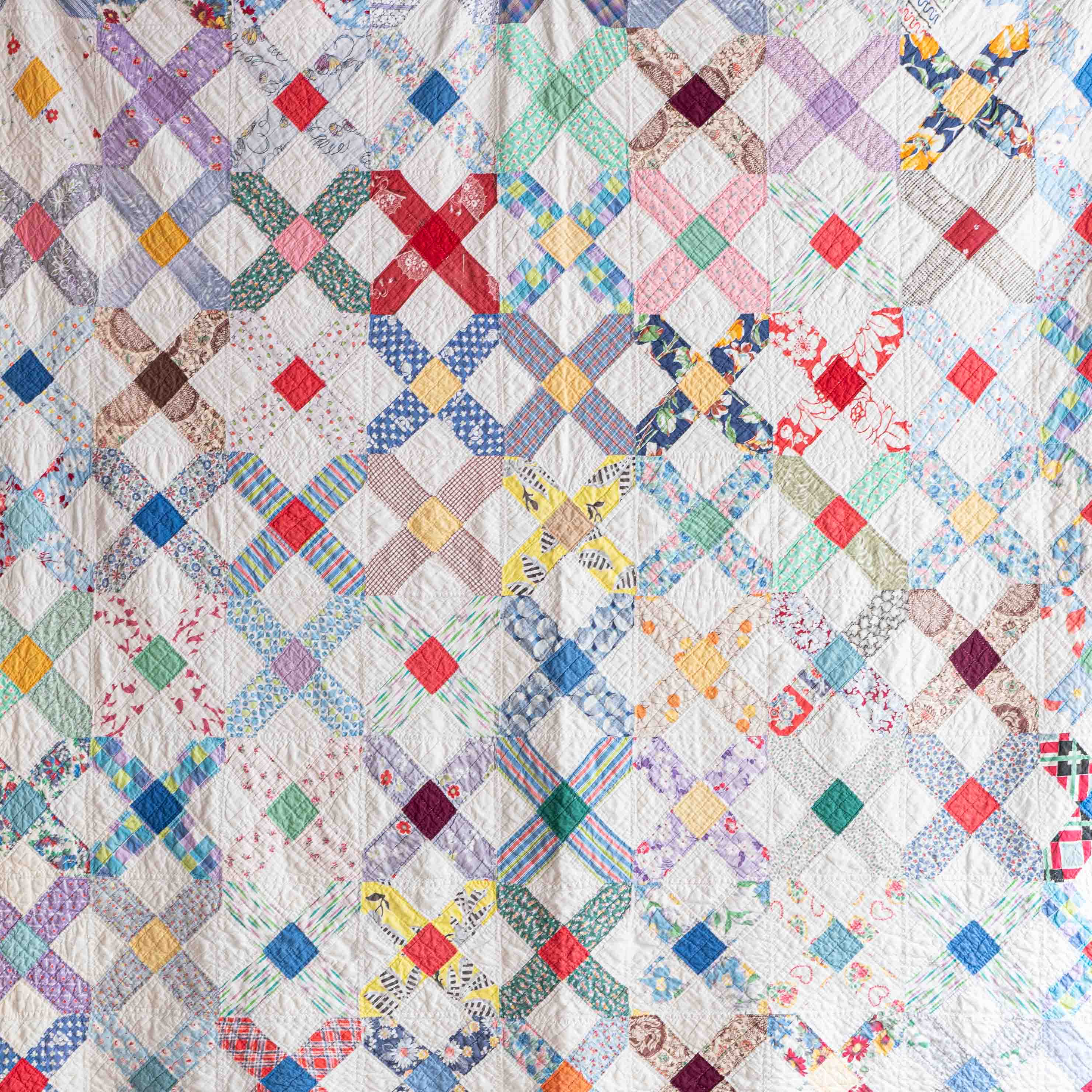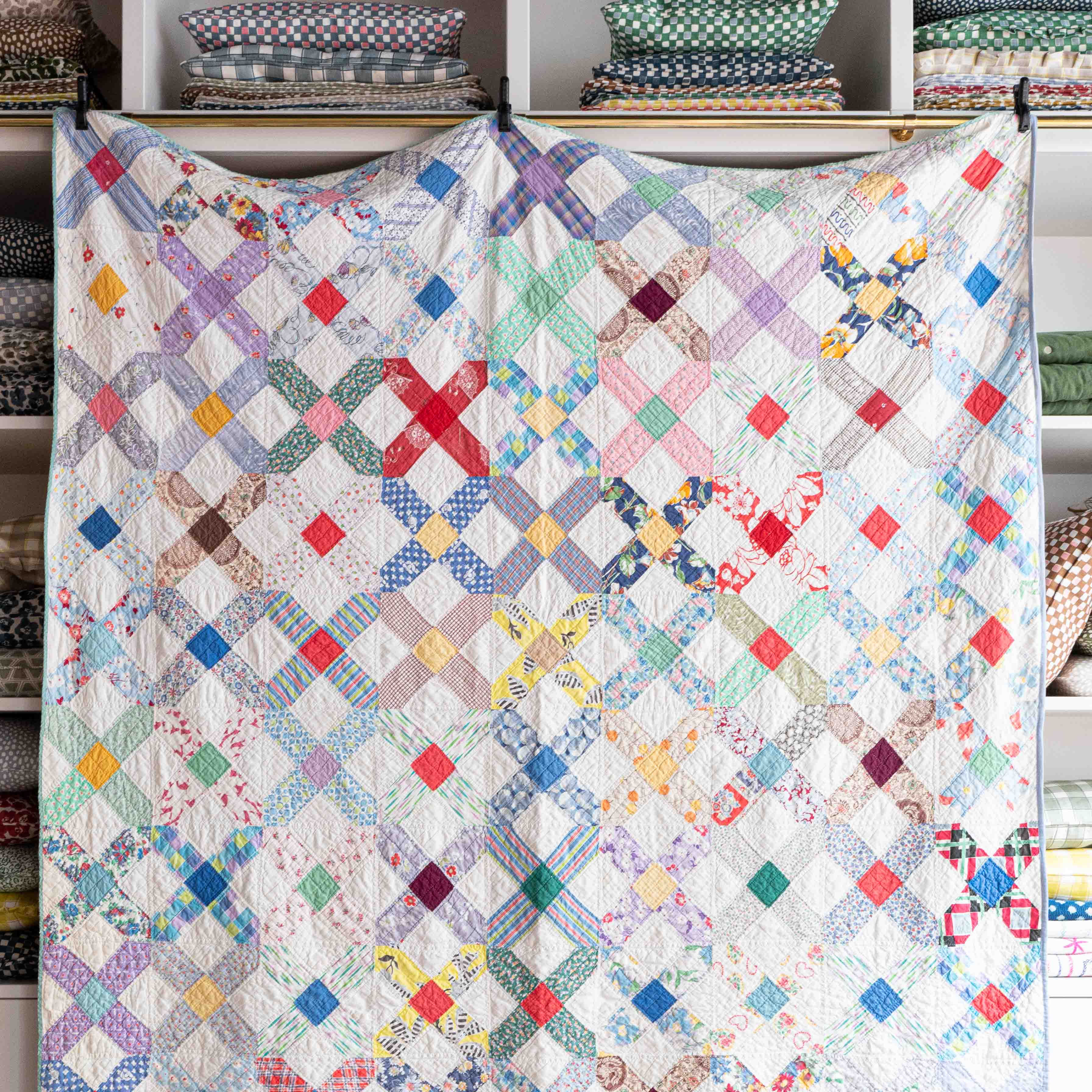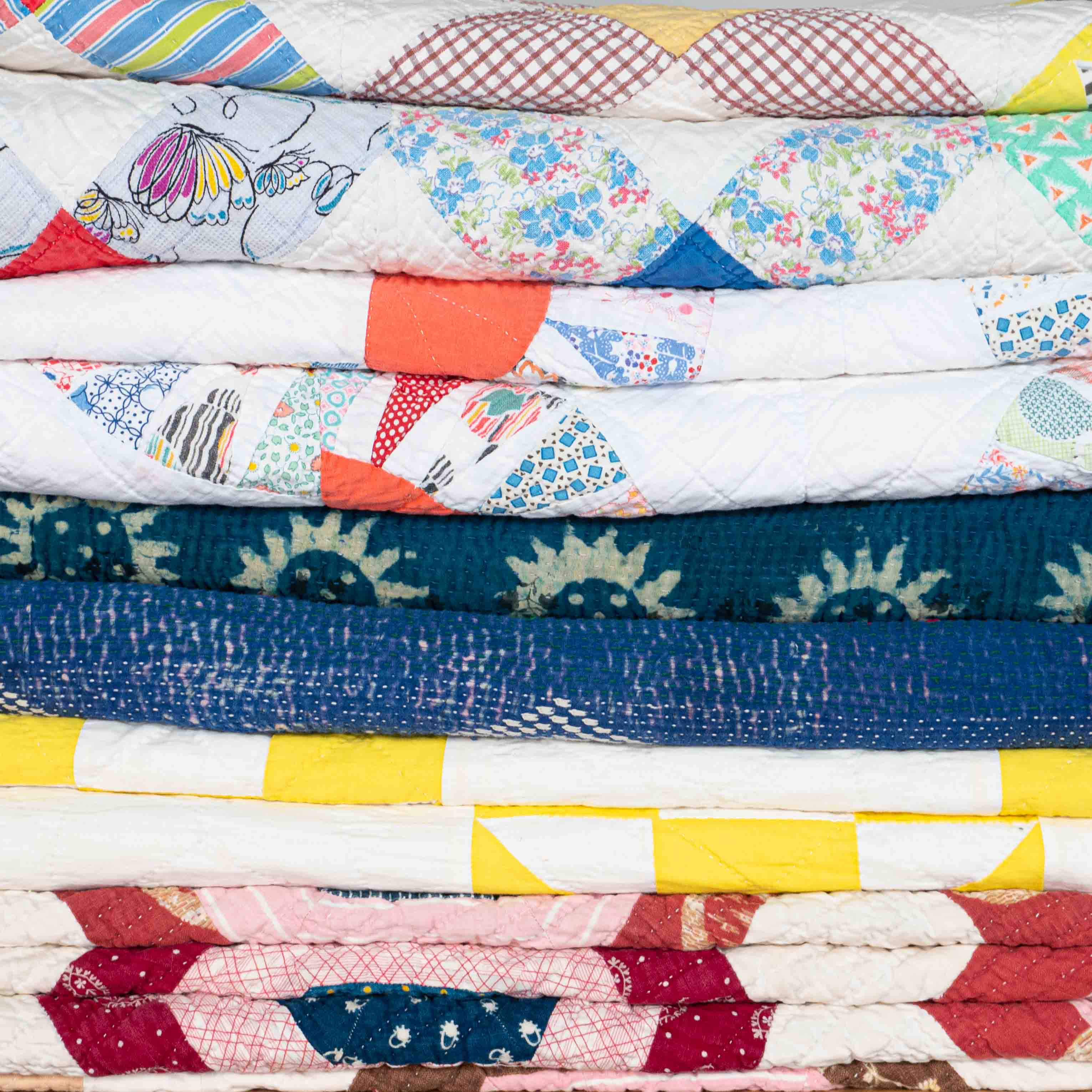 Description
Welcome to pastel heaven! This 
American hand-stitched, multicolored quilt in a playful criss-cross pattern will bring a touch of nostalgic cheerfulness to any space.

Origin: America
Size: 200 x 189 cm
Description: Multicolored 
Cotton thread and cotton cloth.
Condition: Very good.
Composition & Care
Cotton
Spot clean small stains with a mild detergent and gently dab the area. Avoid harsh chemicals or bleach.
For extensive cleaning, consider consulting a textile conservation specialist.
Production & Lead Time
Vintage. Made in USA. Stocked and ready to ship within 3-5 business days from our showroom in Stockholm.