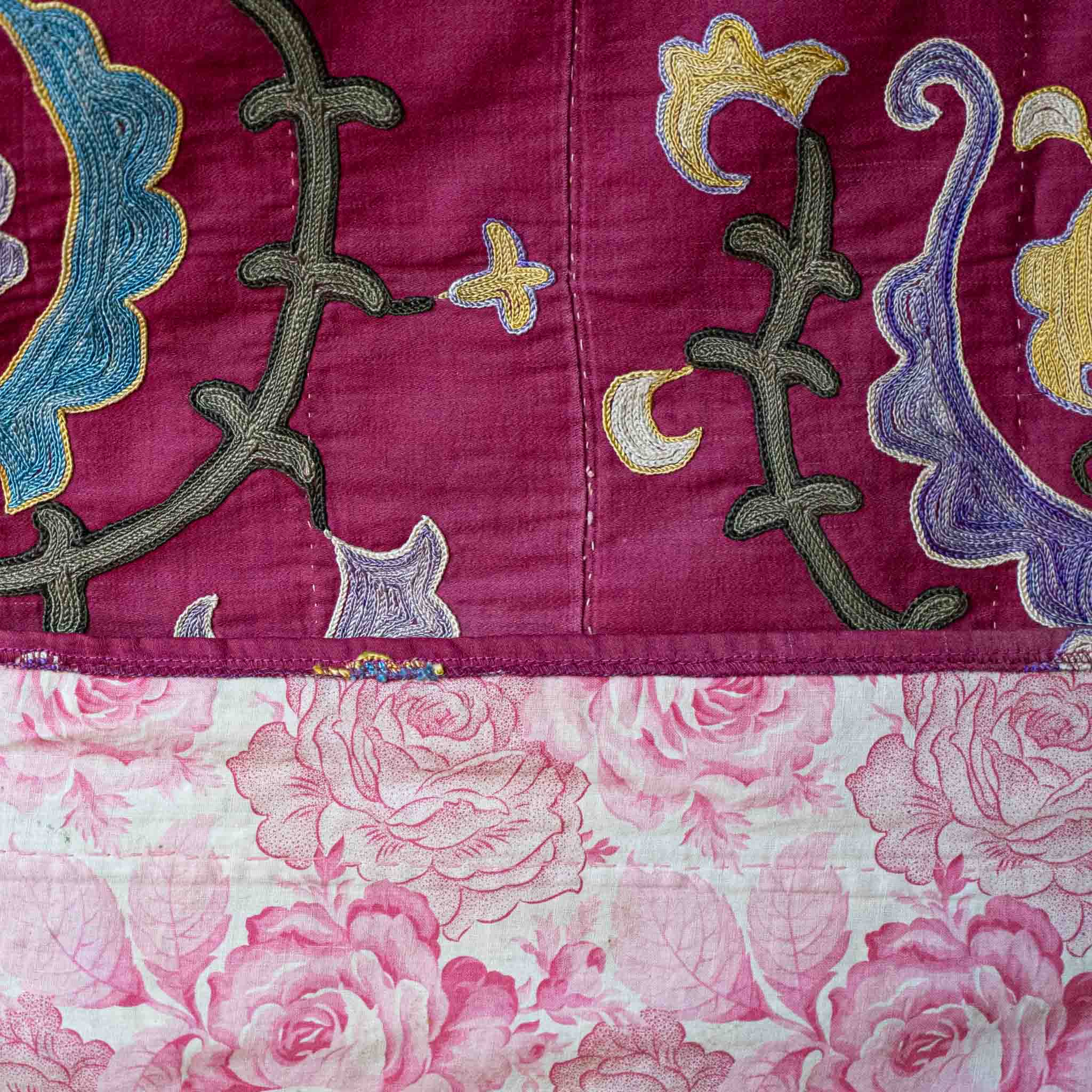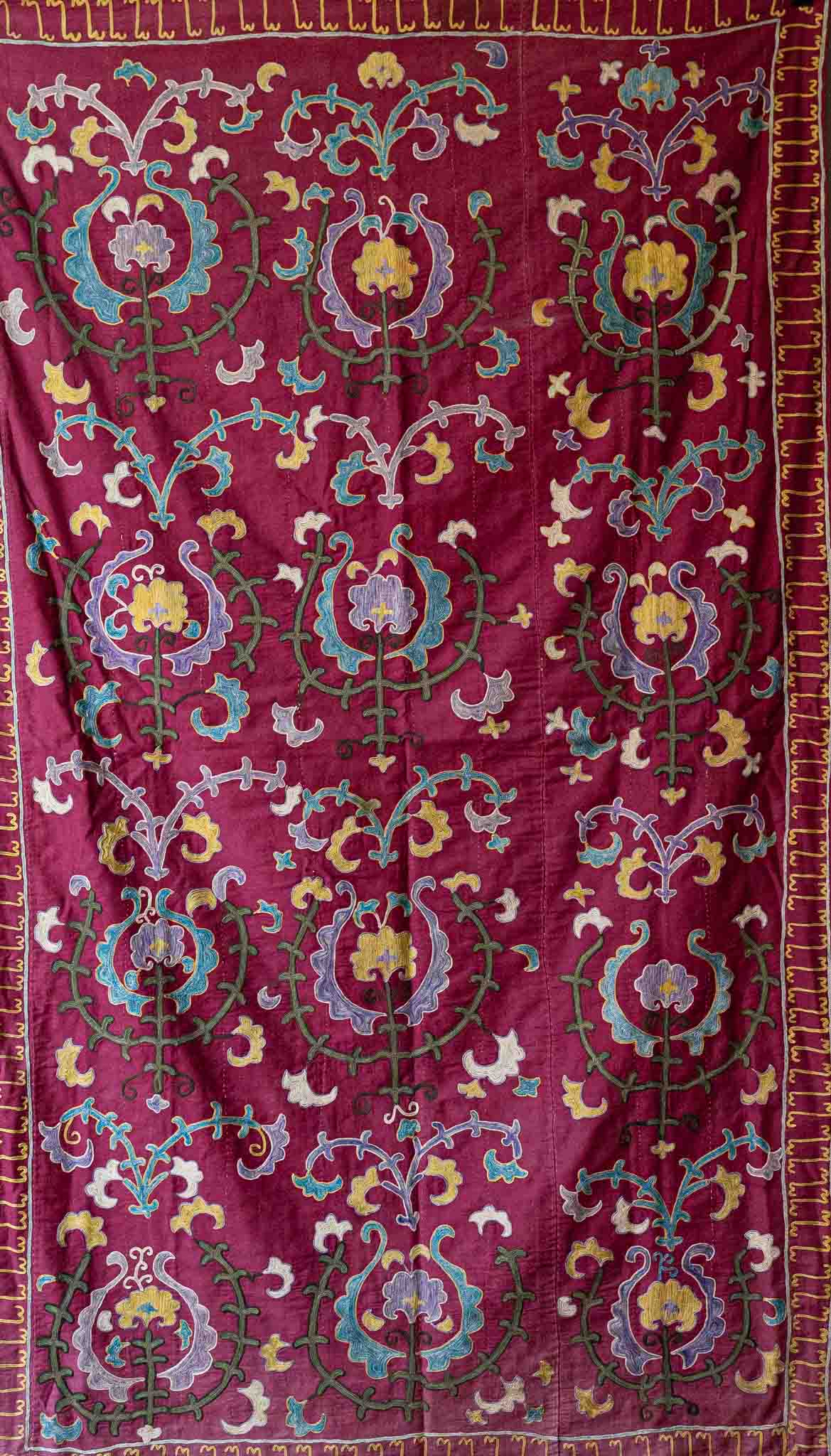 Description
Stunning vintage suzani in violet hues. Ideal over a bed or the back of a sofa to create an eclectic interior. 
Size: 173 x 102 cm
Description: Slightly sunbleached in bottom. Burgundy cloth with purple, blue and yellow motifs. Cotton Silk.
Origin: Kasan Tribe, 1940s/1950s. 
Condition: Great condition, beautiful backing in a rose cotton fabric.

Note: Our suzanis are vintage, most of them are 40-50 years old. Items will therefore show different signs of wear, which we have stated in the description of each suzani. Some need mending while others are in great condition. All items are final sale and sold "as is."
Composition & Care
Cotton silk
Ideally, a suzani should be hung flat on a wall. Do not be tempted to wash them yourself, because they can be extremely fragile. The best way to clean or restore your suzani is to contact an institution that specialises in textiles which can recommend an experienced restorer.
Production & Lead Time
Vintage. Made in Uzbekistan. Stocked and ready to ship within 3-5 business days from our showroom in Stockholm.