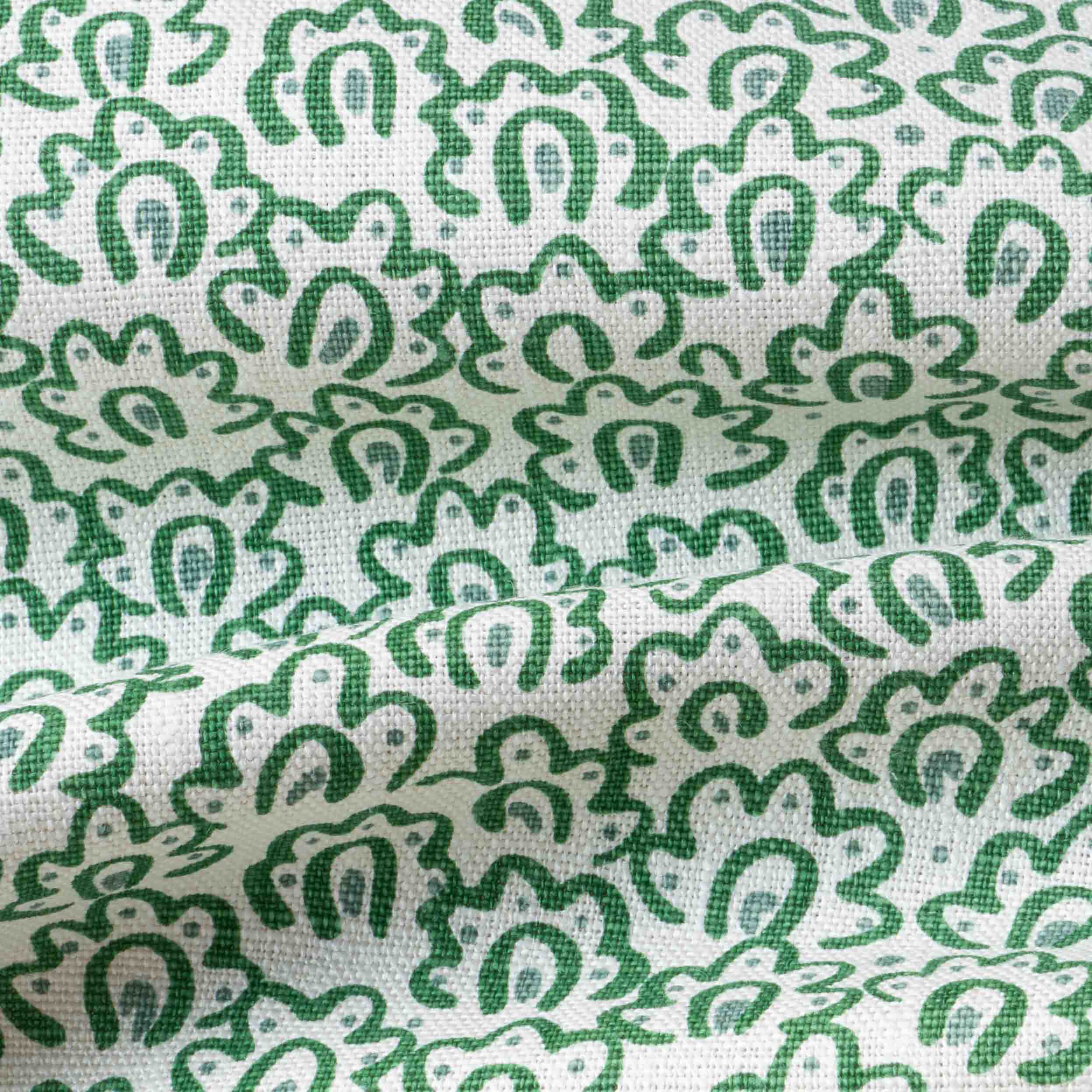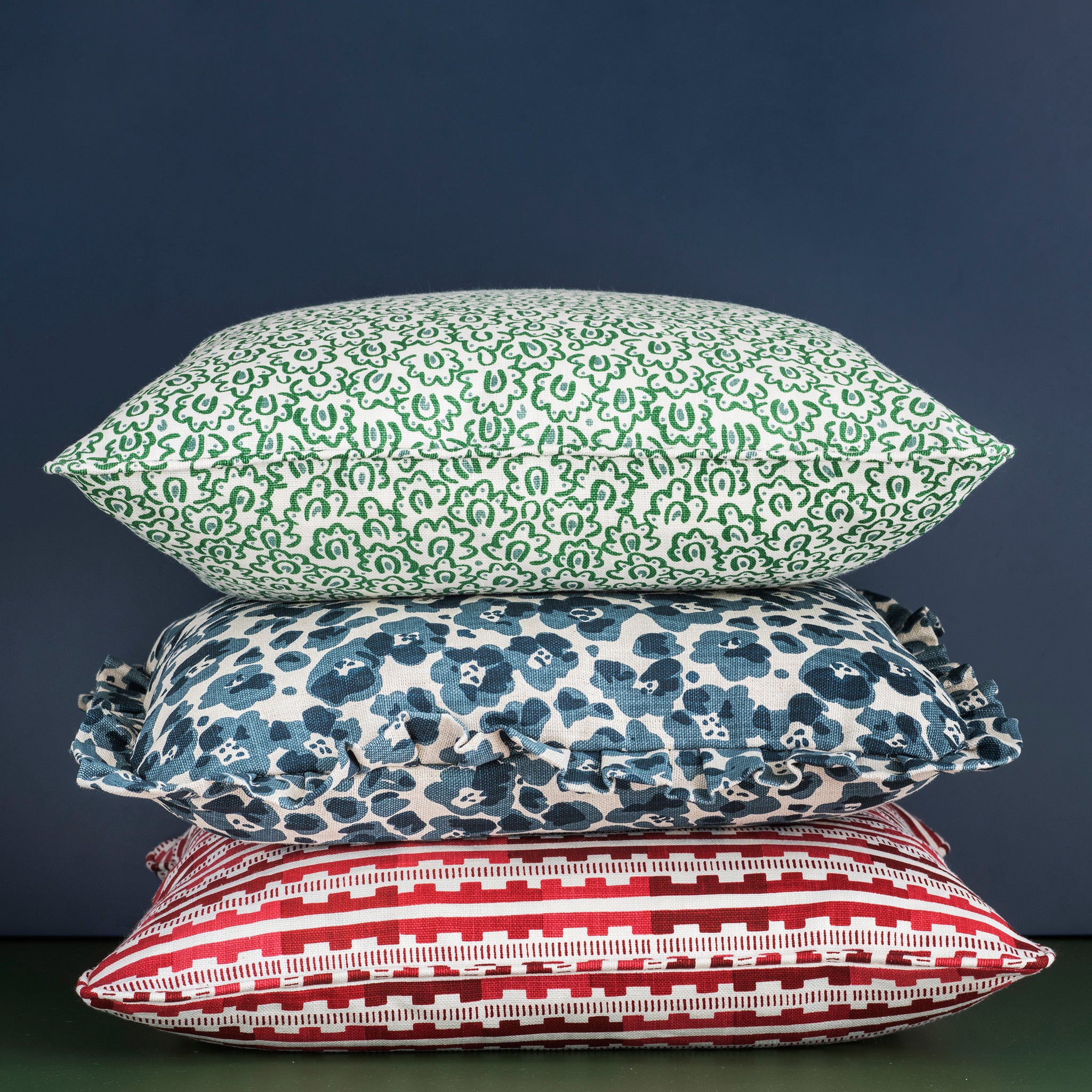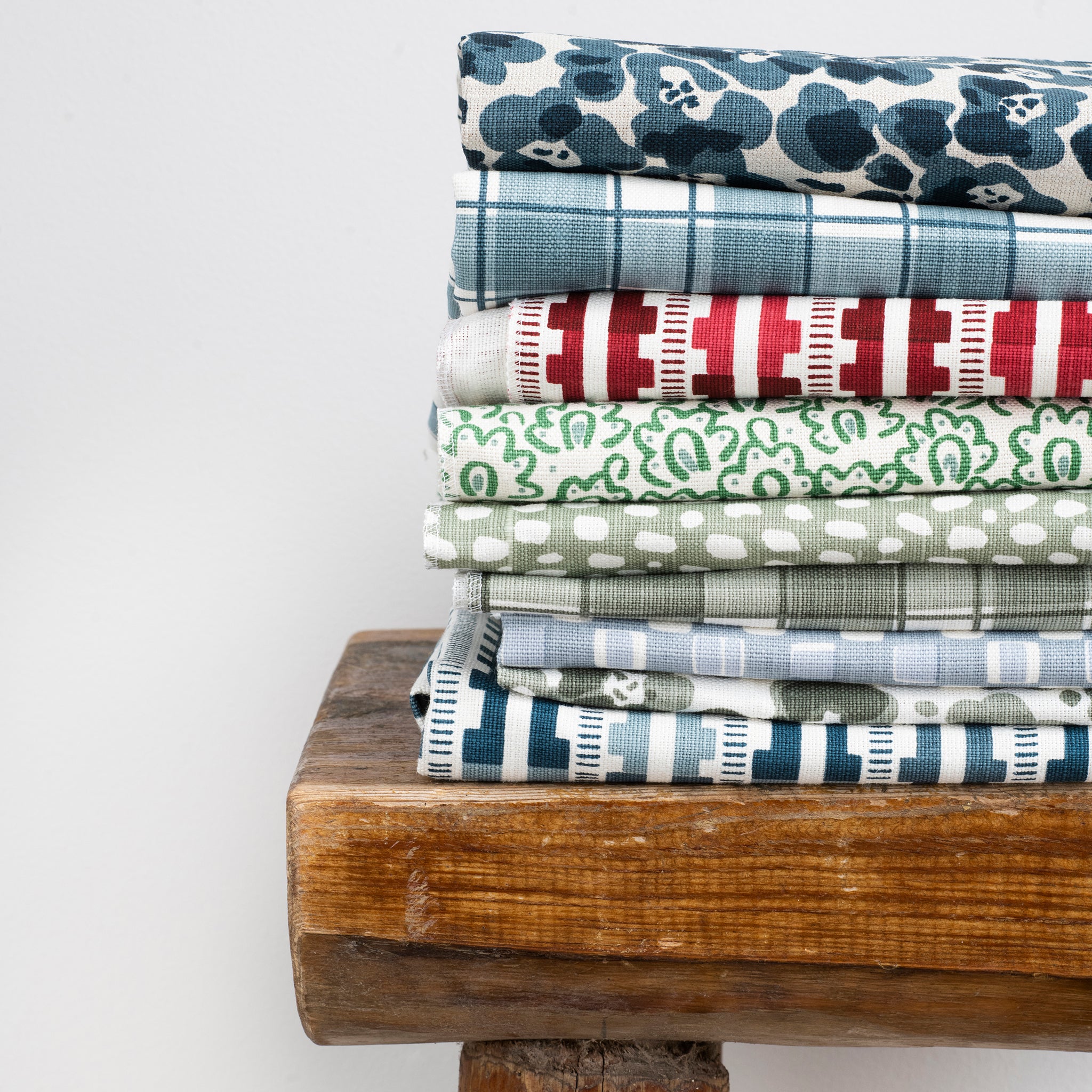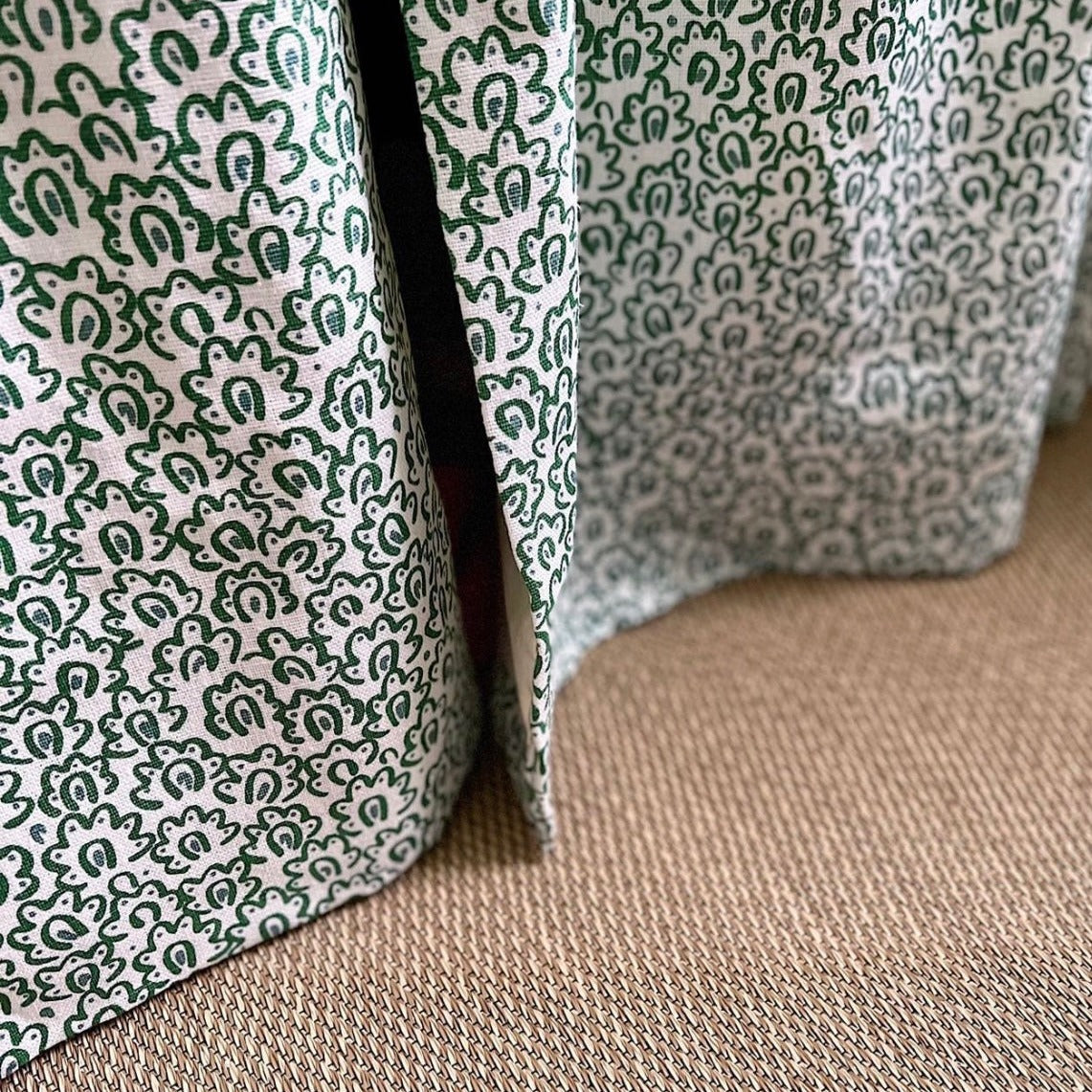 Description
Rubs: 20,000
Usable width: 136 cm
Repeat: 17,7 cm

Cathy's maternal grandmother Babs, short for Barbro, was best friends with Ulla. When Ulla fell in love and married a handsome French man named Jacques, they bought a beautiful house in the village of Cairanne in rural Provence. A place where Cathy's grandparents Babs and Pelle spent many holidays. The Barbro wallpaper is inspired by the traditional Provencal fabrics and table cloths that Babs brought home from her travels to Provence.
Use: Our hand-printed textiles are best suitable for domestic use and light upholstery. Please note that direct exposure to sunlight will bleach the fabric over time.

Note: Hand printing means that print joints can sometimes be seen on the finished fabric. We call these the maker's mark and it is a natural characteristic for the handicraft. Slight variations in color and texture are to be expected. We do not guarantee against color, wear, or dye lot variation. Always order a CFA if unsure.
Composition & Care
100% Belgian Oyster linen
Dry clean only. Do not spot clean.
Production & Lead Time
All of our fabrics are designed by Cathy Nordström in our studio in Stockholm and hand-printed at Frösö Handtryck in Sweden. Each order is carefully cut and rolled by hand by our printmasters at Frösö Handtryck. A cutting fee is charged for all orders under 3 meters.

Most of our fabrics are in stock and ready to ship. Should we be out of stock on this particular fabric, we will print to order. Delivery therefore varies between 5 days to 3 weeks. Should production for any reason take longer than this we will contact you. You will receive a shipping notification once your order has dispatched.