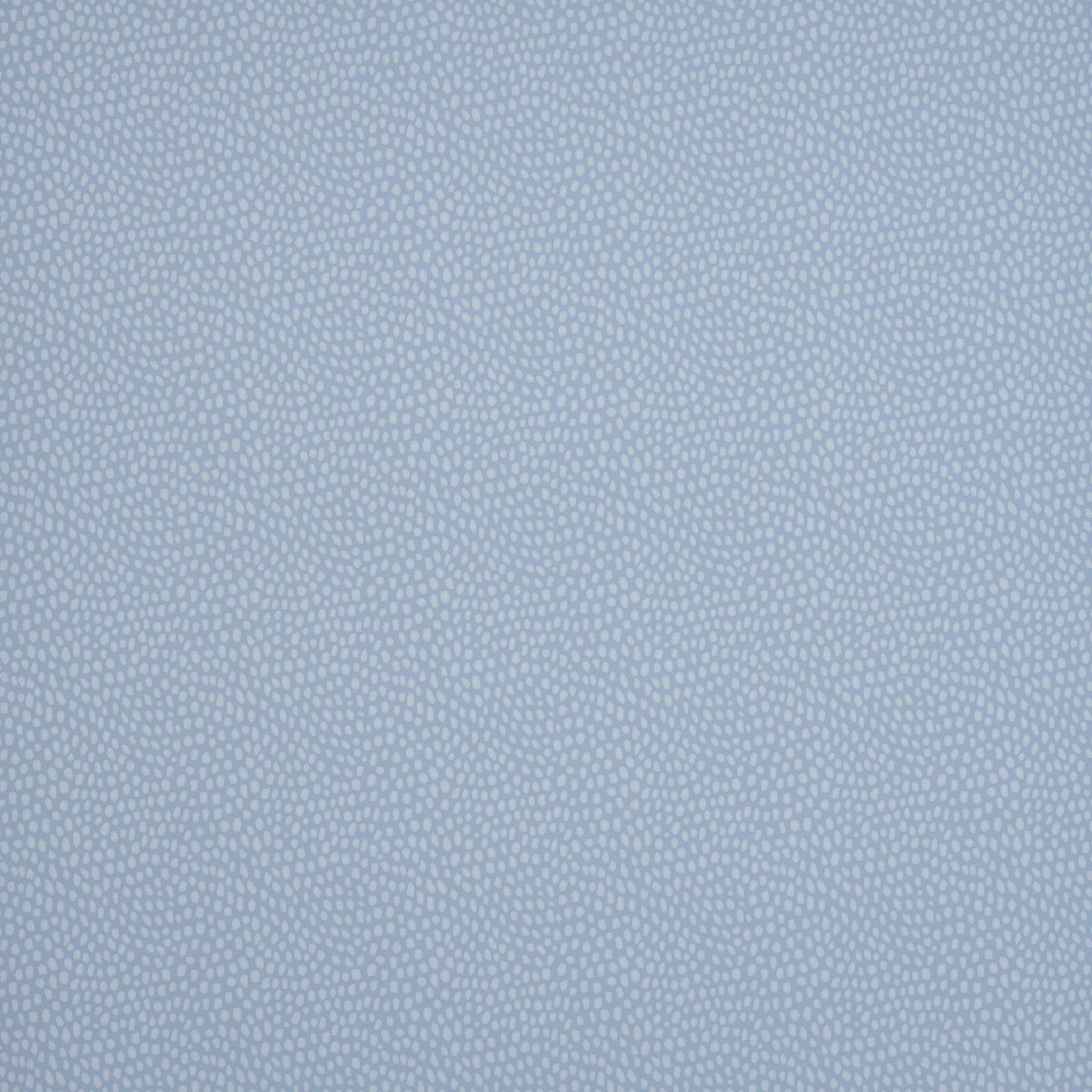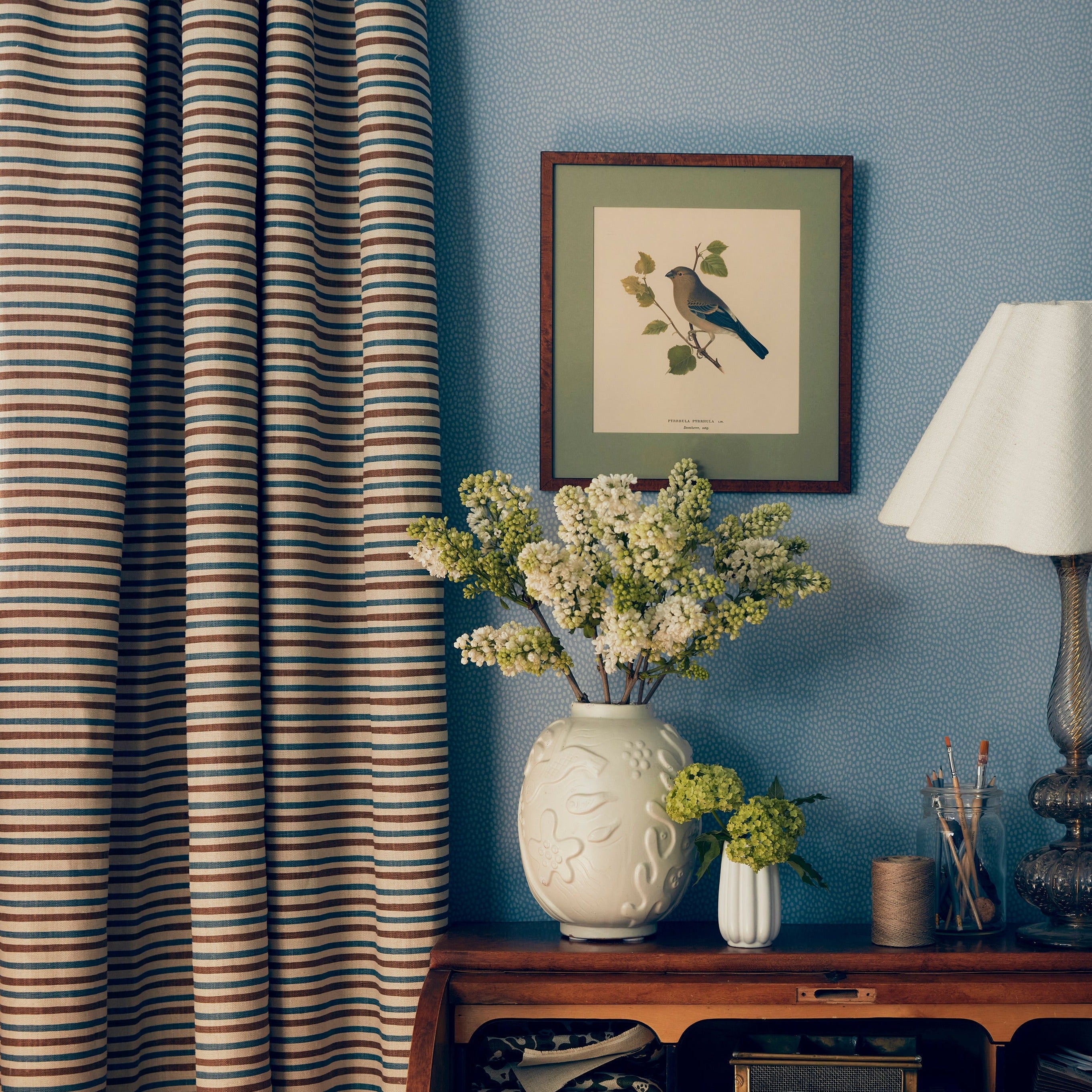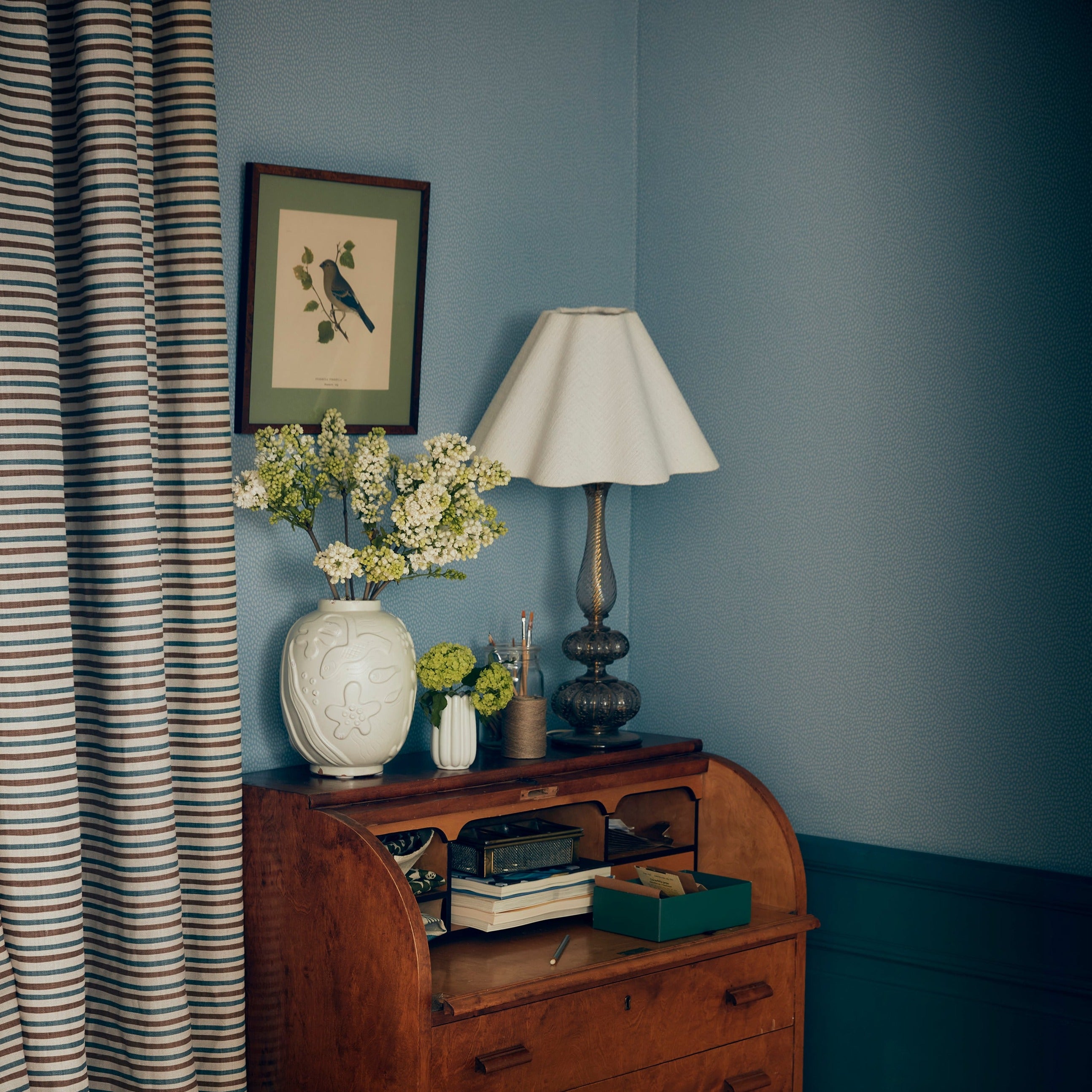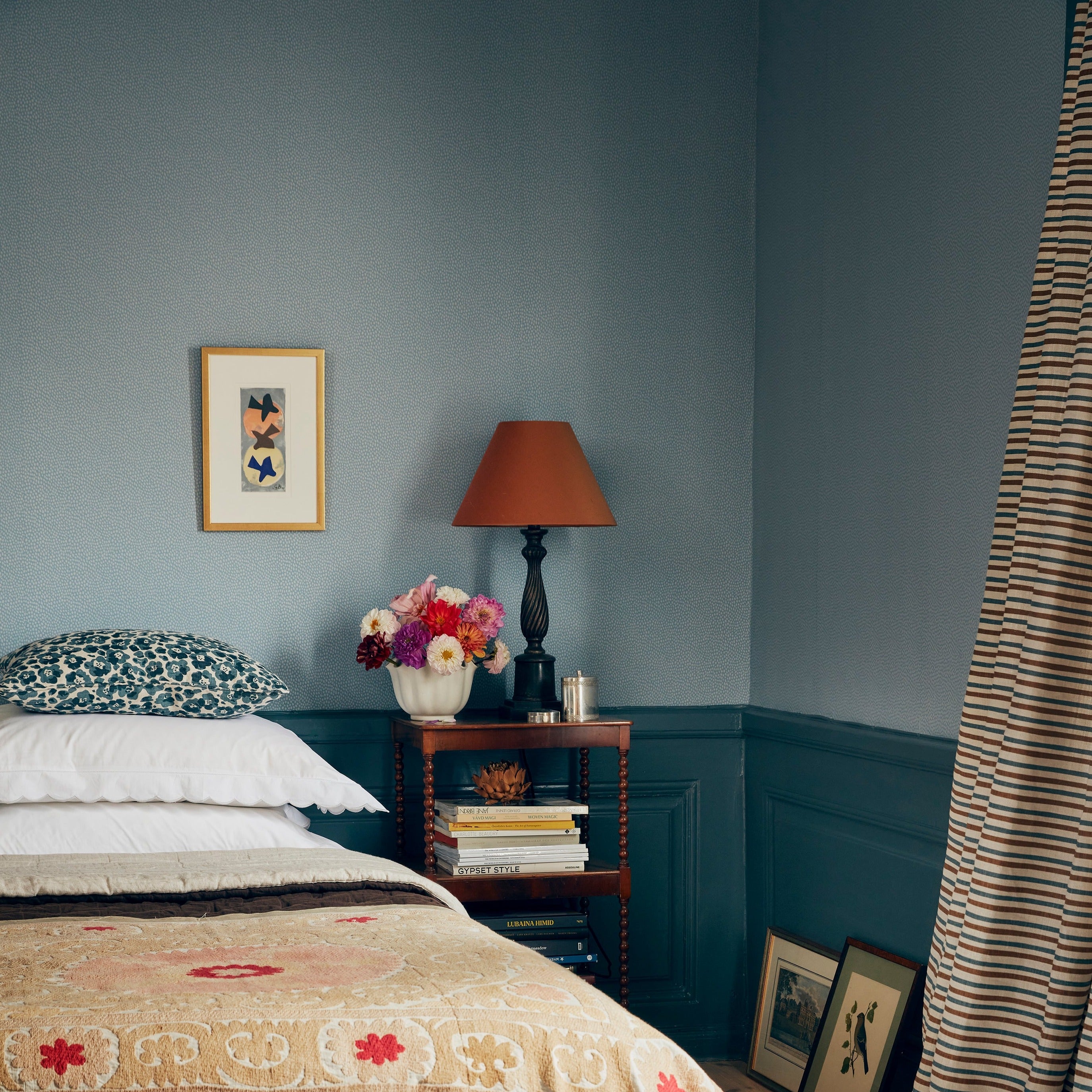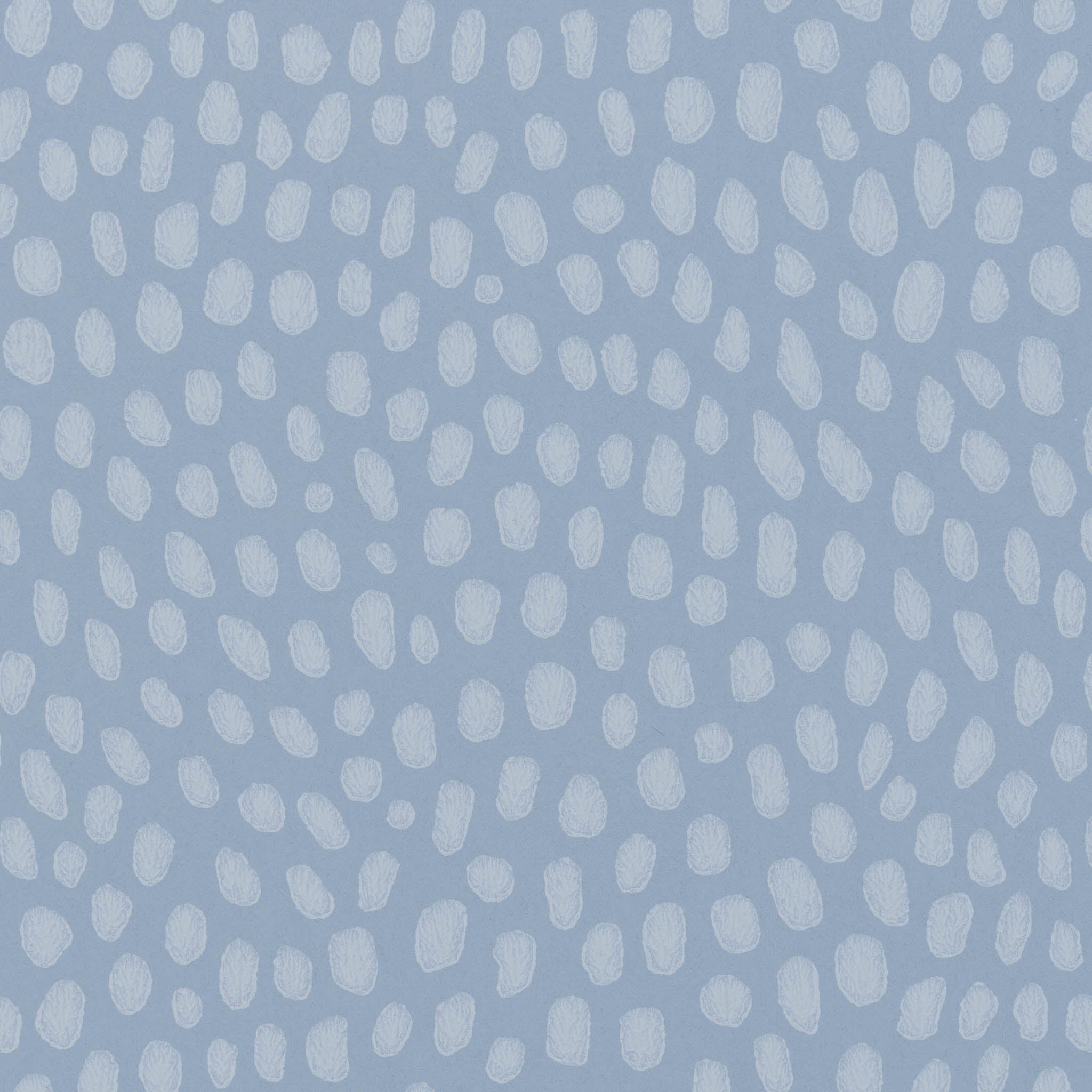 Description
Our Spotty wallpaper is a result of endless and monotone doodling. There is sense of mindfulness and focus that comes with painting the same shape over and over and filling the whole sheet of paper. The result is a calming flow, a wallpaper that from a distance looks like one color. It's only once you approach the wallpaper that you can see the details and distinguish the subtle spots. The Tiny Spotty wallpaper comes in 2 colorways, a dove blue version and a darker blue with a metallic color. We call it the disco wallpaper.
Material: Non-woven
Width: 52 cm
Length: 10.05 m/roll
Repeat: 52 cm

Composition & Care
Non-woven material
Spot clean only. Wipe clean with damp cloth.
Production & Lead Time
All of our wallpapers are designed by Cathy Nordström in our studio in Stockholm and hand-printed at Ulricehamns Tapetfabrik in Sweden. The wallpaper is surface printed on non-woven in accordance with an old tradition at Ulricehamns Tapetfabrik, where the motifs of each color are transferred on to a roll. Every machine setting is still carried out by hand by experienced printers and this special technique allows the colors to bleed into each other, creating an almost hand-painted and vibrant effect.

We keep stock of all of our wallpapers and ship within 2-4 working days. Should production for any reason take longer than this we will contact you. You will receive a shipping notification once your order has dispatched. We charge flat rate shipping costs depending on the weight of your order and the region you are in. For more information please feel free to contact us. Please note that customers outside Sweden will also be liable for any import duty, quotas, permits, product restrictions, and other local requirements.